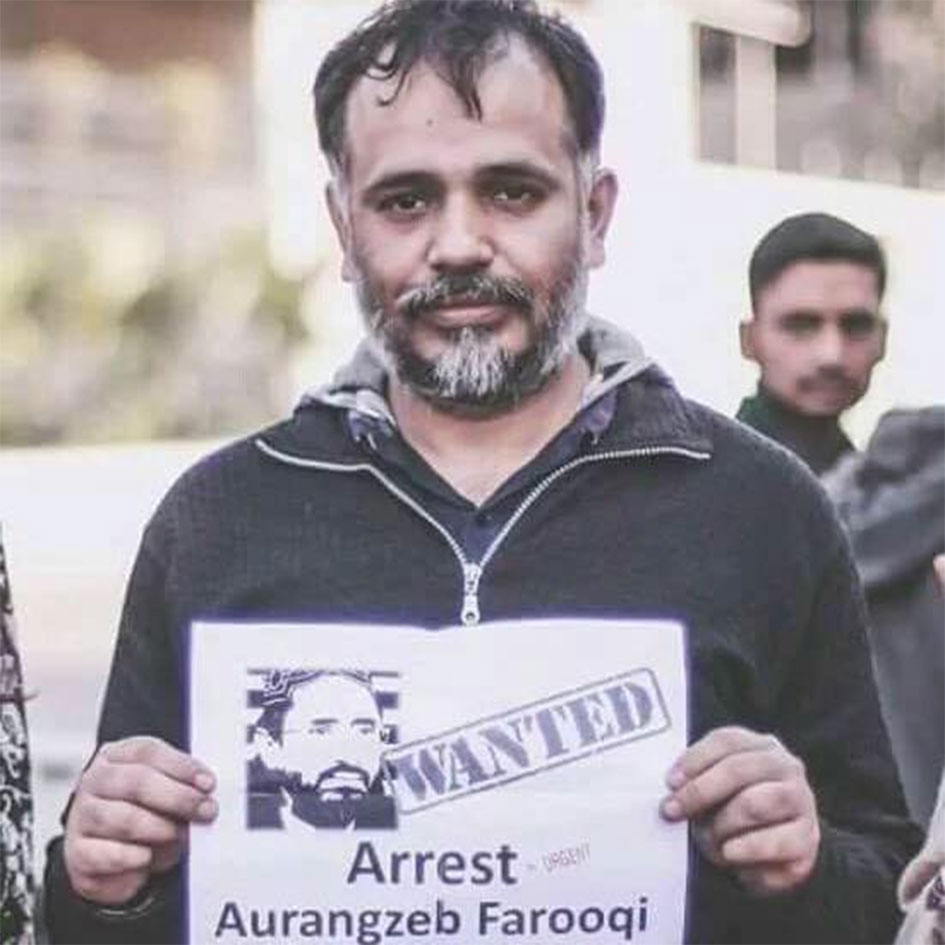 ---
KARACHI: Known for his outspoken stance against the Taliban and other radical and militant groups, civil society activist Khurram Zaki was killed a year ago. While his killers remain at large with no progress in the case, his ideology against extremism continues to live on.

Zaki was gunned down in a brazen attack on May 7 last year when at least four suspects riding on two motorcycles opened fire on him while he was eating dinner at a restaurant in Sector 11B of North Karachi. Zaki was killed while two others were critically wounded in the attack.

Khurram Zaki: In memory of a fallen comrade

A former journalist, Zaki was an active campaigner for human rights. He was the editor of the website and Facebook page, Let Us Build Pakistan (LUBP), which claimed to 'spread liberal religious views and condemned extremism in all forms'. He was also the former head of current affairs for a private TV channel, where he looked after infotainment and religious programming.

Campaign against Abdul Aziz

The last time Zaki was last in the limelight before he was killed was alongside activist Jibran Nasir in a campaign against Lal Masjid cleric Maulana Abdul Aziz for allegedly inciting hatred against the Shia community. The campaigners had managed to get a case registered against Aziz. In his complaint for registration of the case, Zaki had alleged that a video message was released in which the cleric attempted to incite sectarian hatred and violence against the Shia community by blaming them for leading the civil society campaign against him and Lal Masjid.

Taliban faction claims killing Khurram Zaki in Karachi

The Hakeemullah group of the outlawed Tehreek-e-Taliban Pakistan had claimed responsibility for Zaki's murder, saying that he had been targeted for his stance against Aziz.

Blaming his family, former investigators

A day after his killing, a case was lodged at the Sir Syed police station. While the FIR was against unidentified culprits, it mentions that Zaki was murdered at the behest of Maulana Aurangzeb Farooqui, the central chief of banned outfit Ahle Sunnat Wal Jamaat (ASWJ). Police have also incorporated anti-terrorism sections in the case.

Police investigators admit there is no breakthrough in the case. "So far, there is no development," said Sir Syed police station investigation chief inspector Saeed Arain while talking to The Express Tribune. "Those responsible [for no development] are the former investigation officers and the family."

Civil society activist Khurram Zaki shot dead in Karachi

Defending himself, the officer said the former investigators did not work properly while the family did not cooperate with police as well. "It is very easy to accuse or blame anyone but it is very difficult to prove them guilty in investigations as everything needs evidence," the officer explained. However, the officer said the killers of Zaki would also be arrested soon as those involved in other high-profile cases have already been arrested and punished.

'State is reluctant'

Meanwhile, the family and friends of Zaki are of the view that the state does not want to pursue the case. One of his friends, Jibran Nasir, who is also a social activist, said that around nine cases were registered on the day of Khurram Zaki's funeral.

Banned documentary on Lal Masjid cleric screens behind closed doors

"One case was registered against his murder, which took unnecessary and excessive pleading with the police to convince them to register the FIR as, under whatsoever pressure, they were refusing to do their legal duty," Nasir explained. "The remaining eight cases were registered by the police itself under the Anti-Terrorism Act, falsely accusing those attending the funeral of destroying public property and chanting anti-state slogans."

Nasir further said that in the past one year, only one arrest was made that was under the false and bogus FIRs registered to pressurise those who demanded action from the government on the order. "No arrests have so far been reported against Khurram Zaki's murder FIR," he said. "This is amongst several other indicators of the state's priorities."

Vocal rights activist shot dead in Karachi

Zaki's wife, Dr Hina, said that police have little interest in tracing the culprits, let alone arresting them. According to her, they lack humanity and are involved in criminal acts behind the curtain.

Asad Zaidi, another friend of Zaki and a social activist, said the family and friends are ready to cooperate with the police but the law enforcers are not taking the case seriously. "What kind of cooperation the police need?" questioned Zaidi. "The complainant in the case frequently visits the police station but one year on, there is no progress despite everyone knowing who killed him and why."