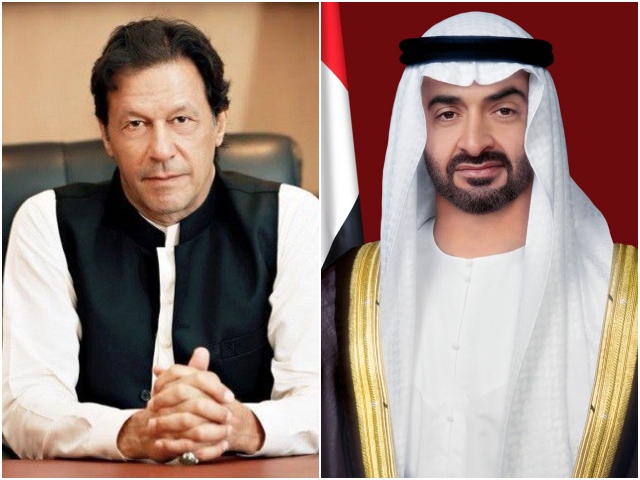 ---
Prime Minister Imran Khan held a telephonic conversation with Abu Dhabi Crown Prince Mohamed Bin Zayed and exchanged views on the issues of bilateral interest as well as regional developments particularly the latest situation in Afghanistan.
"The prime minister reaffirmed the importance Pakistan attaches to its strong fraternal ties with the UAE and close cooperation between the two countries," a statement issued by the PM Office said on Sunday.
On the latest situation in Afghanistan, PM Imran underscored that a peaceful and stable Afghanistan is in the vital interest of Pakistan and the region.
He said that an inclusive political settlement is the best way forward to ensure safety and security as well protection of the rights of the people of Afghanistan.
Also read: UAE says it 'welcomed Ashraf Ghani, family on humanitarian grounds'
PM Imran stressed that the world community must remain engaged, in order to support the Afghan people, economically and to help rebuild the country.
He emphasised the need to address the dire humanitarian needs and to ensure the economic stability of Afghanistan.
The prime minister congratulated the crown prince for making excellent arrangements for the upcoming 'Expo 2020'. He conveyed his best wishes for the resounding success of the mega event.
PM Imran and the crown prince agreed to work together to enhance collaboration in all areas of common interest, the communiqué read.
COMMENTS
Comments are moderated and generally will be posted if they are on-topic and not abusive.
For more information, please see our Comments FAQ