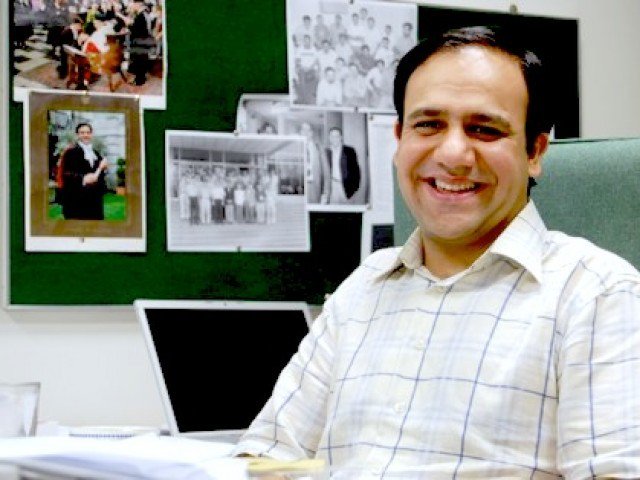 ---
LAHORE: Dr Umar Saif has been asked to step down from the posts of Punjab Information Technology Board (PITB) chairman and Information Technology University (ITU) vice-chancellor.

He was on top of the list in recent evaluations for the appointment of vice-chancellors at public sector universities, yet his re-appointment was still halted.

As chairman of PITB, Dr Saif headed all public sector IT projects in the province and oversaw the completion of more than 300 initiatives which fundamentally transformed governance in the province.

The projects undertaken by PITB included e-stamping, smartphone-based tracking of vaccinators, an early epidemic warning system, Punjab Wi-Fi hotspots, digitisation of school and college textbooks and an extensive school monitoring system, biometric attendance devices in every health facility and establishment of e-Khidmat centers.

My six years with the government

Under Dr Saif's leadership, PITB also supported many projects concerning technology entrepreneurship, including setting up a startup incubator Plan9, a startup accelerator PlanX, and a network of e-rozgaar centres to train university students to monetise their education through online freelancing.



"When I first started working for the government of Punjab, I didn't know what to expect, but I am happy to report that the past seven years have been the most productive years of my career and I am honored to have spearheaded technological interventions and advancements in the public sector of Pakistan," Dr Saif said.

Besides being the founding vice chancellor of ITU, Dr Saif was formerly an adviser to the chief minister of Punjab. He received the British Council Alumni Award in 2017 for his professional achievements. In 2015, he was awarded the Sitara-e-Imtiaz by the government of Pakistan for his work in education, public service in the field of IT.

Bill Gates acknowledges Pakistan's use of innovative methods for immunisation

He was also featured on MIT Technology Review's list as ranked among the "World's Top Young Innovators under 35". This marked the first time in a decade that someone from Pakistan was placed on the list.

His other achievements included being named a Young Global Leader by the World Economic Forum in 2010, a Google Faculty Research Award and the MIT Technovator Award for his work on grassroots technologies. Dr Saif is a former faculty member at the Lahore University of Management Sciences (LUMS) and has a PhD in Computer Science from the University of Cambridge.