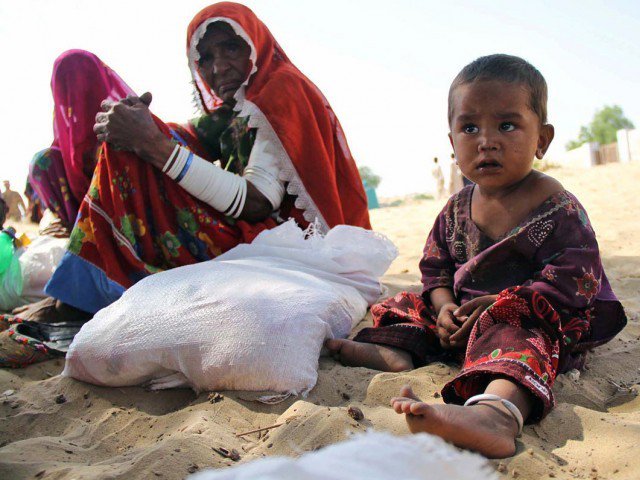 ---
ISLAMABAD: Declaring the deaths in Tharparkar a human rights violation, the National Commission on Human Rights (NCHR) has criticised the Sindh government over its "unsatisfactory measures" to save the lives of children who have passed away due to malnutrition and other diseases.

Expressing dismay over the steps taken by the provincial government to diminish the suffering of the people, the commission has directed the authorities concerned to take effective steps for saving human lives in Tharparkar.

The directives were issued by chairman NCHR Justice (retd) Ali Nawaz Chohan last week after his four-day tour to different parts of the district. He was accompanied by Anees Haroon, member of the NCHR Sindh chapter.

Let them die

The two-member delegation during its stay in Karachi met high-ranking officials of the provincial government, including Pakistan People's Party senior leader Taj Haider .

The NCHR termed the government's steps a temporary solution to address the serious situation, and decided to present a workable resolution of the crisis, a senior member of the commission told The Express Tribune.

"The NCHR is in the process of preparing a package of recommendations for the government," the member said.

"Immediate and lasting steps are required to put an end to these human rights violations in the most backward district of the province."

The recommendations will be announced at a press conference by Chohan on March 29.

14 children die of malnutrition in Tharparkar

The tragedy

According to official statistics released by the Sindh government, a total of 143 children aged up to five years lost their lives in Tharparkar due to malnutrition, disease and poverty between October 2015 and February 2016.

While addressing a press conference in Mithi last month, Sindh Health Minister Jam Mehtab Dahar admitted the government was unable to control the fatalities of malnourished children.

He, however, said they were focusing to provide maximum healthcare facilities to pregnant women to avoid premature births.
COMMENTS
Comments are moderated and generally will be posted if they are on-topic and not abusive.
For more information, please see our Comments FAQ