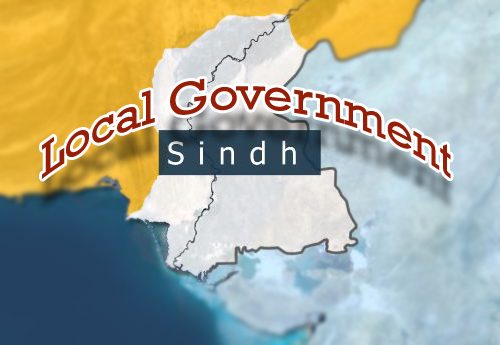 ---
KARACHI:



Under the new law, the local government bodies would work independently without the influence of district administration and provincial government.




According to the "Sindh local government law 2013" bill prepared by the provincial government, all local bodies' institutions from union councils to town committees and municipal corporations to the metropolitan corporation would work autonomously.

The provincial government would, however, direct the transfer of funds to their account and they would utilise the same without any influence or guidelines. It means the union council - that is the last tier in the system - would not look forward to seeking help from town committees or municipal committees for funds transfer.  "We have also proposed a provincial finance commission to distribute funds via a multiple criteria, including population, resources and backwardness," said local government secretary Ali Ahmed Lund.




He said that billion of rupees were utilised in last two tenures of local bodies, but there was no proper system to audit the funds. "For the first time, we are introducing the audit in local bodies," he said, adding that the metropolitan corporation, municipal corporation, district council and even town committee will have powers to make appointments, transfers and postings of the employees. "The Sindh government or local government department would not interfere in their affairs. They will work independently," he said.

According to the draft, a provincial local commission would also be setup, comprising five members, to resolve disputes among the local government institutions.

The local government minister would be in-charge of the commission. Meanwhile, one MPA each from treasury and opposition and two experts would be members of the commission.

The commission would refer its recommendation to the chief minister for further action.

According to the bill, no department of the provincial government has been transferred to local bodies. The police, traffic, Sindh Building Control Authority and Karachi Water and Sewerage Board would work under the domain of provincial government.  In every council, 22 per cent of the seats have been reserved for women, five per cent for labour/farmers and five per cent for minorities.

Published in The Express Tribune, August 14th, 2013.
COMMENTS (1)
Comments are moderated and generally will be posted if they are on-topic and not abusive.
For more information, please see our Comments FAQ