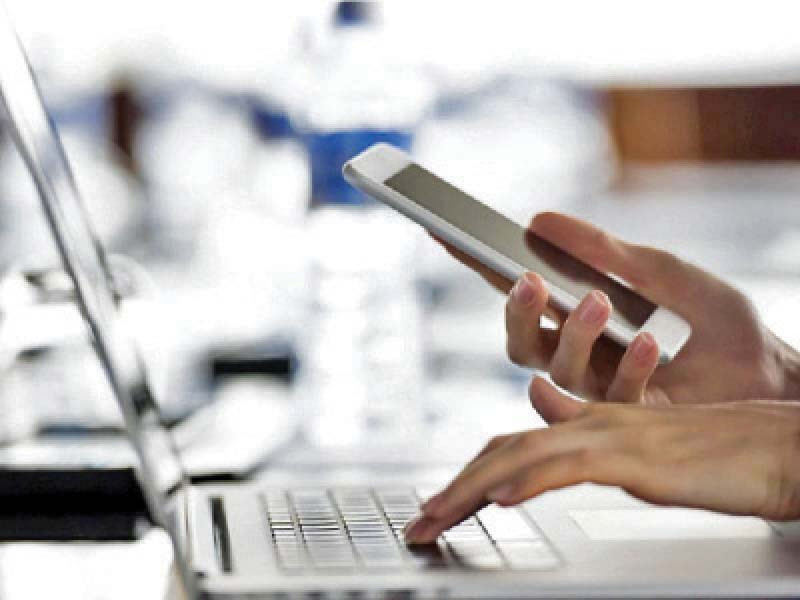 ---
KARACHI:
Digital transformation can help Pakistan unlock up to Rs9.7 trillion ($59.7 billion) in annual economic value by 2030, equivalent to about 19% of the country's gross domestic product (GDP) in 2020, according to a new Google-commissioned report.
The report "Unlocking Pakistan's Digital Potential" was released at an online event held by Google in collaboration with the Pakistan Software Houses Association for IT and IT-enabled Services ([email protected]).
Pakistan is home to more than 300,000 information technology (IT) professionals, produces over 25,000 IT graduates annually, and has nurtured over 700 tech start-ups since 2010, the report says.
"Pakistan has a thriving technology sector," it says. "Technology exports have grown 15% per year since 2020 and are expected to reach Rs611 billion ($3.5 billion) in 2022. Pakistan's online population has grown rapidly and the internet penetration rate is reaching 54% in 2021."
The report identifies three pillars of action Pakistan could take to reach the projected growth, which includes development of infrastructure to support the tech ecosystem, creation of a favourable environment for IT exports, and promotion of innovation and digital skills.
Eight key technologies that hold transformation potential for businesses and could create significant economic value for Pakistan include mobile internet, cloud computing, big data, artificial intelligence, fintech, internet of things and remote sensing, advanced robotics, and additive manufacturing, the report adds.
Cheering the report findings, President Dr Arif Alvi underlined that realising this goal and the vision of Digital Pakistan would require "a whole-of-nation approach", from both public and private sectors.
"It is heartening to note that, according to the report, over 410,000 jobs are supported in Pakistan's economy through the use of Google products," Alvi said.
Talking to The Express Tribune, SI Global CEO Noman Ahmed Said emphasised that implications of the Covid-19 pandemic should be considered while scanning Pakistan's progress "with a fine-tooth comb".
Pakistan rose to new heights and blossomed through the rapid expansion and development of its technological sector, he said, adding that the digital adoption process had been swift and overwhelming.
He was of the view that the shortcomings discussed in the report were the real problems that must be addressed.
Moreover, areas that could be smoothened with little effort should be recognised as well, he said.
"First and foremost in this regard are policies of support to be introduced for the smooth operation, delivery and standardisation of services for complete optimisation," he added.
A conducive environment was required to increase exports at a fast pace, he said.
The shift to local manufacturing and innovation had also been long overdue and should be pursued, he added.
"Most importantly, we must polish and provide hands-on training to our youth on a par with international standards, grooming them to target massive platforms like Amazon," Said underlined.
The key focus should be on artificial intelligence, big data, internet of things and mobile internet, as these were the areas that needed significant development, he mentioned.
"We must also focus on providing solutions to create economic opportunities for expansion in areas like tourism, agriculture, etc," he added.
Google Regional Director for Pakistan, Bangladesh and Sri Lanka Farhan Qureshi said that despite the setbacks caused by the pandemic, the future for Pakistan's digital economy was bright.
"Digital transformation is vital for Pakistan to address the long-term implications of the Covid-19 pandemic and build long-term resilience and growth," he said.
[email protected] Chairman Badar Khushnood said that the industry had seen record-breaking growth over the last few years and "we strive to take it to the next level".
"From policy advocacy to ecosystem enablement and in-depth research and insights, [email protected] interventions have had a significant impact over the last two decades," he said.
Published in The Express Tribune, November 25th, 2021.
Like Business on Facebook, follow @TribuneBiz on Twitter to stay informed and join in the conversation.
COMMENTS
Comments are moderated and generally will be posted if they are on-topic and not abusive.
For more information, please see our Comments FAQ