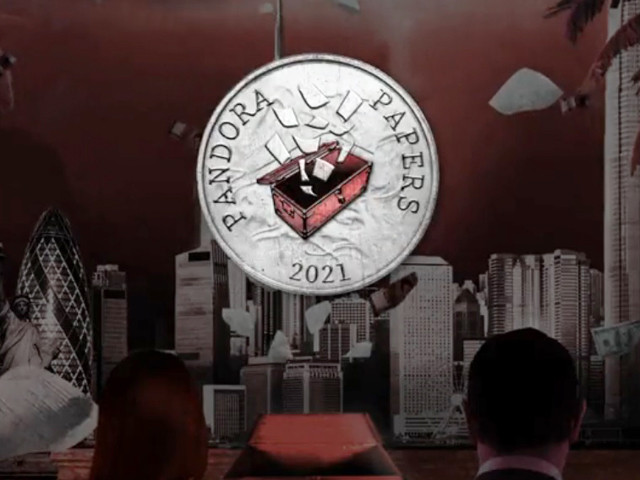 ---
ISLAMABAD:
A subcommittee of the Public Accounts Committee (PAC) on Tuesday expressed displeasure over the "nonchalant" attitude of the Federal Board of Revenue (FBR) in initiating probe proceedings against individuals named in the Pandora Papers.
The parliamentary committee, which met at Parliament House for a session convened by Sardar Ayaz Sadiq, noted with annoyance that it seemed that the FBR was "shying away" from quizzing those identified in the International Consortium of Investigative Journalists' (ICIJ) research into the financial holdings of high-profile individuals around the world.
When Ayaz Sadiq grilled the FBR officials over the "slow-paced" progress on the matter and their "cagey" response to questions over it, the officials told the committee that only the chairman of the tax body briefs the panel on the details.
PML-N's Khawaja Asif resented that the "biased treatment" of the revelations was reminiscent of the Panama Papers "when the names of only a few individuals were highlighted while the rest went scot-free and slept peacefully".
"It seems that the attempts to investigate revelations made in the Pandora Papers will also fall flat and come to naught because the whole system is plagued by rigging and favours the rich," Asif remarked.
Bemoaning what he called a "flawed system", Ayaz Sadiq pointed out that investigations into such matters were being expedited and blocked on personal whims and wishes, and wondered why the National Accountability Bureau (NAB) only made arrests in the cases where politicians were involved.
During the meeting, the convener also regretted FBR's failure to come prepared for the audit objections. "Unfortunately, today we find ourselves dealing with the audit objections that date back to 15 years," he said.
Read More: Govt mulls action against Pandora Papers' accused
Sadiq said that in light of the Pandora Papers revelations, it was expected of FBR to pick up the pace and conduct the proceedings expeditiously.
While noting that the reams of cases lingering in the bureau's courts were causing an overwhelming loss, Sadiq directed the FBR officials to seek the assistance of the Ministry of Law and the Attorney General to expedite pending cases in the courts.
On Monday, Information Minister Fawad Chaudhry announced that Prime Minister Imran Khan has set up a "high-level cell" to investigate the Pakistani individuals named in the "Pandora Papers".
In a tweet, he said the investigation cell, formed under the Prime Minister's Inspection Commission, will "question all individuals that are part of Pandora Leaks and facts will be placed before the nation".
COMMENTS
Comments are moderated and generally will be posted if they are on-topic and not abusive.
For more information, please see our Comments FAQ