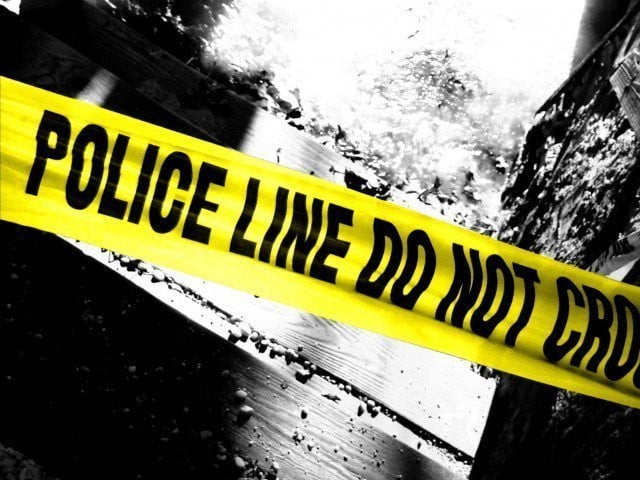 ---
DAHARKI:
A bullet-hit body of a woman was found from her home in Daharki on Friday.
Daharki police trashed claims of Saddam Hussain and his family members that his wife, Allah Dini, had committed suicide by shooting her self multiple times with an automatic weapon.
There were murmurs in the Jalaluddin Junejo village of Daharki district that Allah Dini had been killed as she had been involved in the dispute with her husband. However, relatives insisted that the woman had committed suicide over a domestic dispute.
The police shifted the body to a Daharki hospital for an autopsy and later handed over to the heirs.
Dharki police officials said that they have lodged a first information report (FIR) on behalf of the state and have started a probe into the incident.
Man declares 65-year-old wife Kari
A resident of a village in Kashmore, Meghlo Jakhrani, shot dead his wife Shan Bibi over the charge of Karo-Kari in village Guhram Jakhrani near Bakhapur. The accused fled to unknown destination after the murder. The body was shifted to a Kashmore hospital for medico-legal formalities and later handed over to the heirs.
The police have lodged a report and started further investigation into the incident. A mourning atmosphere was prevalent in the village after the incident.
According to Human Rights Commission of Pakistan, 108 women were killed in Karo-Kari (honour killing) in Sindh during 2019 and in most of the cases, no legal proceedings were initiated. "Of the cases that were initiated, more than 90 percent are pending trial for different reasons. In most cases police have not completed its investigation," the HRCP reported.
Published in The Express Tribune, June 26th, 2021.
COMMENTS
Comments are moderated and generally will be posted if they are on-topic and not abusive.
For more information, please see our Comments FAQ