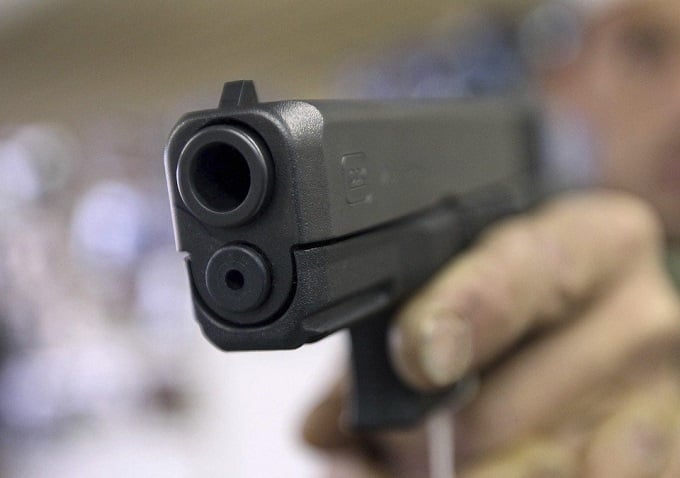 ---
KARACHI:
In a stark reminder of vigilante justice getting popular as law enforcers fail to control street crime, citizens chased and shot an alleged robber who later died of his injuries.
SHO Gulberg inspector Mustufa Kamal shared that two suspects, Junaid Nadir and his unidentified accomplice, were escaping after looting a shop selling diapers and children's wear and accessories besides snatching cash from a citizen coming out from an ATM booth.
The security guard of the bank fired a shot with his 12 gauge repeater, but he missed the target, and the duo escaped on their motorbike.
However, a couple Laiba Arif and Arif Farman, fearing crossfire fell to the ground and suffered minor scratches. A few citizens realising the gravity of the situation set their cars after the escaping desperados and caught up with them near Ayesha Manzil.
A man, so far unidentified, fired shots with his pistol from a moving car on the suspect on a speeding bike hitting Junaid square on the back. Bleeding profusely, Junaid who was riding pillion fell down from the bike on Tahir Villa Chowrangi, two kilometres away from Ayesha Manzil, while his rider made good his escape.
Alerted by gunshots and traffic chaos, a mobile squad of Gulberg police station reached the spot and took Junaid into custody, rather than leaving him at the mercy of the gathering crowd which was ready to lynch him.
Police shifted him the Abbasi Shaheed Hospital for medical treatment, but he succumbed to injuries.
The citizen responsible for the incident disappeared in the crowd. Police said they have yet to find someone who would at least tell the number plate of the car he was driving.
The injured couple also reached Abbasi Shaheed Hospital in a rickshaw. They were provided first aid and allowed to leave. The security guard who fired at Junaid and his accomplice in the first place identified him in the hospital.
The police after legal proceedings shifted the dead body to morgue