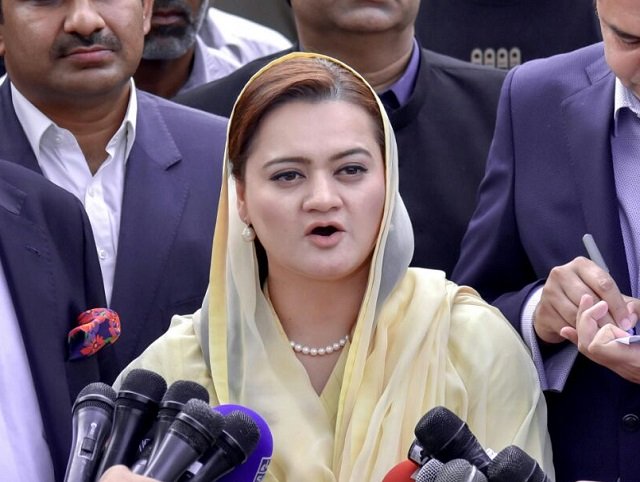 ---
LAHORE:
Pakistan Muslim League-Nawaz (PML-N) spokesperson Marriyum Aurangzeb termed Prime Minister Imran Khan the "main culprit" behind the alleged corruption in the Ring Road project on Sunday.
"There is no need for further inquiry, the evidence is in front of the people," the spokesperson said in a statement released today.
"[Prime Minister] Imran Khan and [Punjab Chief Minister] Usman Buzdar should be arrested as it all happened under their directives," she added.
According to the party spokesperson, the premier "replicated the same wicked method he carried out in the sugar, flour subsidy scandal".
Marriyum noted that it had become a practice to "commit an irregularity, pay commission and then scapegoat officials."
Read Ring roads, bureaucrats and investment
She deemed it ironic that "Imran Khan himself approved the changes in the Ring Road project on February 4, 2021 and then ordered an inquiry into the same."
"Why is [PM] Imran Khan inquiring his own orders; who did he favour by issuing the directives and by ceasing the project," she asked.
The PML-N spokesperson asked the bureaucrats and other officials to not adhere to the directives.
"Your wickedness and lies have been exposed by your own directives and official document released on January 28," she said while referring to the premier.
The PML-N spokesperson added that, "Imran Khan approved Attock Morr and Paswal Morr and then retreated from his decision." "Who is he fooling," she asked.
"The nation witnessed the same irregularity in the commission earned form the export of sugar, wheat and LNG," she maintained.
Referring to the Pakistan Tehreek-e-Insaf's narrative of bringing the powerful to justice, Marriyum demanded the arrest of the premier and Punjab CM Usman Buzdar. "Handcuff the premier and Usman Buzdar now!" she stated.
Read more Body to probe Ring Road alignment change
It was reported earlier that the probe into the alleged corruption in the Rawalpindi Ring Road project came under a cloud as two out of three members of the fact-finding committee denied the corruption allegations levelled against sacked Rawalpindi commissioner Muhammad Mehmood.
Sources said that the former commissioner was made a scapegoat in the fight for ascendancy between much bigger players who prefer to operate from behind the scenes. The same quarters said the former official was removed without being heard. It is also learnt that the fact-finding committee also pronounced its decision without giving the former commissioner a chance to be heard.
The fact-finding panel had termed the land acquisition process illegal and accused the ex-commissioner of purchasing land worth Rs 2.3 billion unnecessarily as well as benefitting eight private housing societies owned by influential people.
Both members who opposed the allegations wrote that there was no illegal activity at any stage of the project.
A copy of the notification issued following the meeting on January 28, 2021 regarding the project