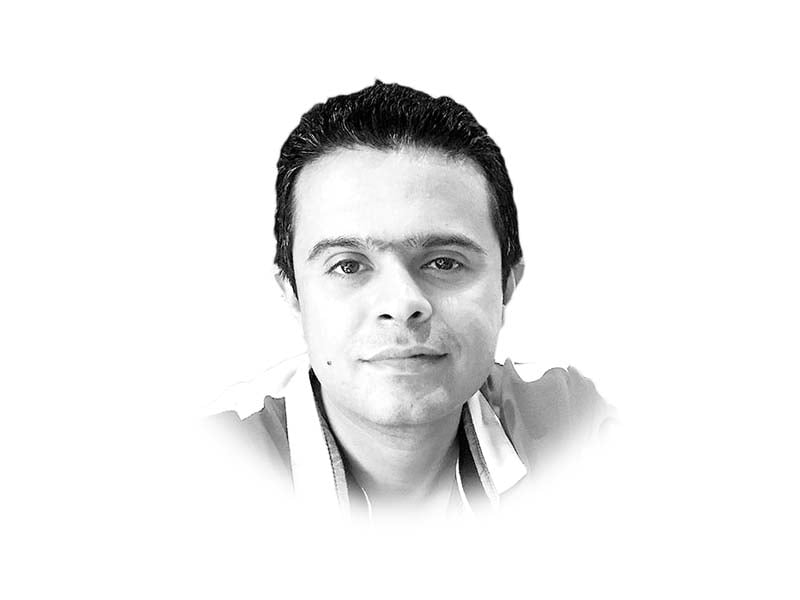 ---
"Ring roads eat bureaucrats for breakfast." This was the conclusion of a late-night conversation, as a group of civil servants mulled over the recent transfer of commissioner Rawalpindi over a controversy related to Rawalpindi Ring Road. They recounted many examples of mega projects where bureaucrats involved were rightfully or wrongfully transferred or made part of anti-corruption inquiries and investigations.
Rawalpindi Ring Road was conceived in 1997, yet for over more than two decades, no government could actually kick-start the project. The last unsuccessful attempt to execute the project was made in 2017.
After coming to power, the PTI government dusted off the project proposal and started afresh. The proposal was significantly revised and upgraded. The Rawalpindi Ring Road would start from the GT Road near Rawat, and after connecting Lahore-Islamabad and Hakla-DI Khan motorways, would terminate at Sangjani, connecting to Margalla Highway. Margalla Highway, being developed by CDA, would end on N-95 after Bara Kahu (bypassing the current traffic bottleneck) and from there the proposed eastern bypass would link back to the Ring Road, thus completing the full loop. The whole project, once complete, will redefine the twin cities. If successful, this could be a flagship project for the PTI government.
The project was to be undertaken in public private partnership (PPP) mode. The tender was floated in March 2021, but right before the bid submission deadline, the process was scrapped due to the recent controversy. Media reports alleged that a whopping Rs25 billion had been added to the project cost, while another news suggested that a new 25km addition to the road had been made to benefit certain individuals.
A preliminary review of the available documents indicates that these media reports might be unfounded. The claim of escalation in project cost is factually incorrect. In fact, the cost originally proposed in an unsolicited bid had been brought down in the revised estimate. It also appears that there is only one properly approved alignment of the road and there have been no changes to it ever since. The difference between the approved alignment and the 2017 unapproved proposal is around 8km. Interestingly, the proposed PPP contract only includes the cost for developing four essential interchanges. Any other interchanges would be financed by the adjoining private housing societies, based on a land value capture model.
But notwithstanding the merits or demerits of these allegations, this controversy has casted doubts on the project.
All major road projects significantly alter commercial dynamics of cities, providing lucky breaks for some and rent-seeking opportunities for others. Lahore Ring Road and New Islamabad Airport roads are a case in point. But just because these projects brought windfall for a few individuals doesn't necessarily mean they involved foul play. But, unlike publicly funded projects, such allegations can seriously undermine privately financed transactions. Credible investors shy away due to reputational risk, whereas civil servants avoid executing such projects, especially in an environment rife with an over-zealous accountability drive.
Government needs private investment more than ever before, to finance the public infrastructure, as evident from proposed plans around Karachi Transformation Plan, Ravi City, Bundle Island and others. Civil servants, on the other hand, are more scared than ever before to put their names on any major decisions, given the recent history of anti-corruption investigations, inquiries and litigation.
A prolonged inquiry and continued uncertainty can further deepen this schism between the government, investors and bureaucracy. It is therefore of paramount importance to immediately complete an impartial inquiry into the matter and make the results public. If there is indeed some wrongdoing, the culprits must be fixed, and project design should be modified. Or else the bidding process should be resumed, clearing the air around the project.
Published in The Express Tribune, May 4th, 2021.
Like Opinion & Editorial on Facebook, follow @ETOpEd on Twitter to receive all updates on all our daily pieces.
COMMENTS
Comments are moderated and generally will be posted if they are on-topic and not abusive.
For more information, please see our Comments FAQ