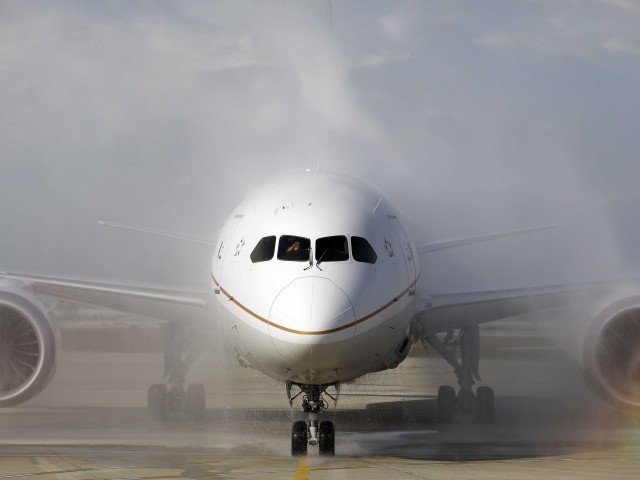 ---
ISLAMABAD:
The Ministry of Defence has sought a supplementary grant of Rs330million for the repair and maintenance of two special airplanes used by the president and the prime minister.
The ministry has sent the summary to the Economic Coordination Committee (ECC) of the Cabinet for its approval. The ECC will review it in a meeting scheduled for today [Wednesday].
The summary said the airplanes used by the two top functionaries of the state are needed to be maintained for carrying out governmental affairs in an uninterrupted manner.
"[The] Pakistan Air Force (PAF) has apprised that two VVIP Gulfstream aircraft utilized for the state duties of the president and the PM are required to be maintained in a manner, ensuring their optimum availability, serviceability and fly worthy status in line with the standards defined by the OEM [original equipment manufacturer] and the PAF,"" it said.
According to the summary, an early maintenance fund of Rs330m –equivalent to US $2m – is required from the current fiscal year's (CFY) budget "in order to ensure provision of smooth maintenance and spare support for Gulfstream", the maker of the airplanes.
It said the prime minister had already directed the Ministry of Defense to allocate the requisite funds under the ministry's demand for the CFY 2021.
COMMENTS
Comments are moderated and generally will be posted if they are on-topic and not abusive.
For more information, please see our Comments FAQ