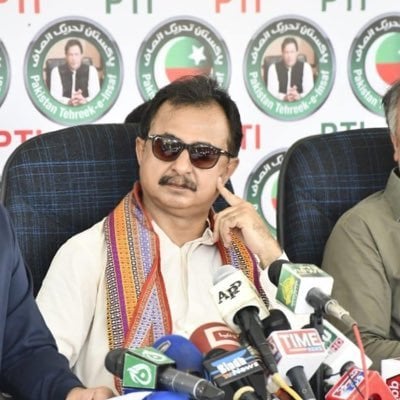 ---
KARACHI:
Opposition leader in the Sindh Assembly Haleem Adil Sheikh has urged Prime Minister Imran Khan to introduce civil service reforms in Sindh, which, he says, "is teemed with corruption and bad governance."
In a letter addressed to the PM, Haleem called for the "urgent implementation" of the Civil Servants Efficiency and Discipline Rules, 2020, the new rotation policy for civil servants and other reforms in the province. Elaborating on the said reforms, the Pakistan Tehreeke-Insaf leader referred to a press conference by Federal Education Minister Shafqat Mehmood. There, Haleem stated, it was announced that no officer would serve in a province for a period of more than 10 years, no officer who had entered plea bargain and voluntary return scheme with the National Accountability Bureau (NAB) was to remain on his post, and no officer against whom an any inquiry or cases were opened were to be given any posting.
Read Naqvi seeks progress report
He alleged that many top officers continue to retain their posts in the province for years, despite corruption charges having been proven against them and them entering plea bargain and voluntary return scheme with the NAB. Haleem said corrupt civil servants should not be promoted but be forced to take retirement. He called for seeking from NAB the details of officers who entered plea bargains and voluntary return schemes and of those who were posted in Sindh for over 10 years, and then to take action against them. Haleem requested the PM to "direct the federal government to immediately take action against these civil servants… on urgent basis."
COMMENTS
Comments are moderated and generally will be posted if they are on-topic and not abusive.
For more information, please see our Comments FAQ