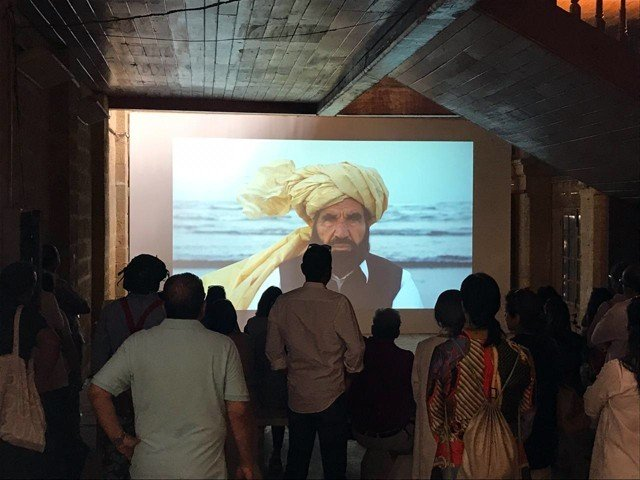 ---
LAHORE:
Lahore Arts Council has successfully organised regular online activities for the promotion and development of arts, music, painting and other fine arts. And the next goal of the organisation is to re-launch the monthly literary and cultural sessions of "Kuch Yaadain Kuch Batain" and "Roshan Sitaray" online to entertain and educate the audience, stated a press release.
In this regard, an important meeting was held to discuss the re-launch the of those programs Chairperson chaired the meeting, Board of Governors, Lahore Arts Council Moneeza Hashmi along with Executive Director LAC Saman Rai at Alhamra Art Centre, the Mall.
On occasion, Chairperson, BoG, Lahore Arts Council Moneeza Hashmi said that "from the very beginning, the purpose of these programs has been to pay homage to the legend and to educate our young generation. The session tells the audience the personal and professional experiences of their lives and to work in various fields which will help the youth to determine their future". She further said that the other reason to re-launch these series is that, due to this Covid-19, not only the physical health but also the mental health of the people has been severely affected, which is a wakeup call for all of us. That is why we are resuming these sessions online to improve the mental state of the people because we all know that a healthy mind is the guarantor of a healthy body and life, she added.
Expressing her views, Executive Director Lahore Arts Council, Saman Rai said that people of all ages and different walks of life were taking an extraordinary interest in both programs, which was our true success. But, those successful sessions had to be stopped due to Covid-19. Now considering the situation, we are going to release them online so that people can have a safe, good and positive entertainment while sitting in their homes. "Like other sectors around the world, the field of literature and culture has also been severely affected, and Lahore Arts Council is playing its role for the survival and promotion of art and culture with its constant struggle, she added.
Director of Arts and Culture Zulfiqar Ali Zulfi and Assistant Director Admin Syed Khuram Naveeeel also present at the meeting.
The Lahore Arts Council is a state-of-the-art literary and cultural institution that has not allowed the obstacles created by COVID -19 to hinder the promotion of Art and Culture.
Moreover, the relationship between the people and Alhamra is incredibly strong even today. Currently, the only difference is that the style of Alhamra has changed for the safety and betterment of the people's health amid this pandemic.
Have something to add to the story? Share it in the comments below.
COMMENTS
Comments are moderated and generally will be posted if they are on-topic and not abusive.
For more information, please see our Comments FAQ