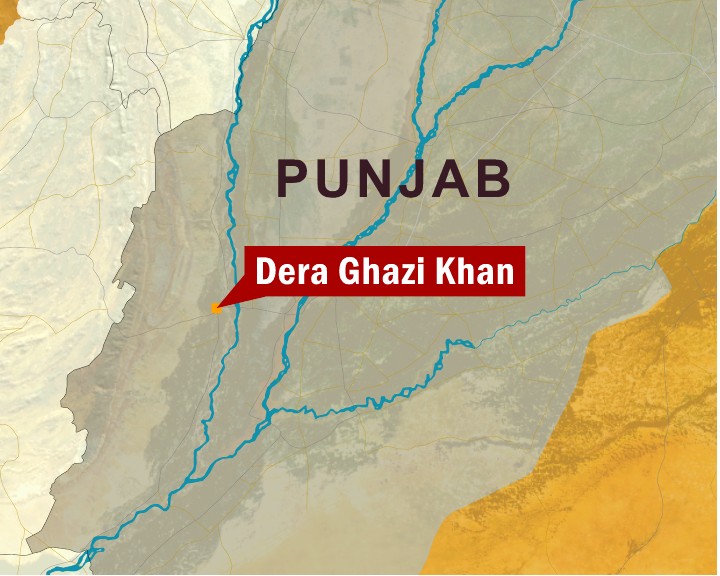 ---
DERA GHAZI KHAN: Two Punjab police officials have been accused of robbery and abduction.

In Dera Ghazi Khan, locals apprehended and held two police officials who had abducted a girl after a robbery bid and handed them to the police.

A group of six men, including two police constables Saadiq and Ghulam Yasin, entered into the house of DG Khan's Pir Adil resident Faqir Muhammad and held his family at gunpoint. The two police officials also tried to abduct Faqir Muhammad's 18-year-old daughter, Zahida while fleeing the house.

Faqir Muhammad said that four men raided the house, while two held them at gun point. "The two men holding my family at gun point were in police uniform," he said, adding that the rest of the men rounded up various costly items in the house and also looted jewellery from his wife's cupboard. "They were harassing my daughter and were dragging her outside the house, when we all began to scream for help," he said. When the family shouted for help, the neighbors gathered around the house and held three people, including the two police officials, while three members of the gang were able to escape by jumping into the river and swimming to a safe distance. Faqir Muhammad's neighbours beat the remaining men and helped him tie up the police officials, while they called in the local police. Police officials later discovered that the two constables involved in the incident were deputed at police stations in Jhok Utar and Kala.

Zahida's uncle Chaudhery Muhammad Nawaz has filed an FIR against the robbers. "I will make sure that the case is followed up because the police have been trying to get us to drop the charges as their own men are involved in the incident," he said.

Faqir Muhammad's wife and Zahida's mother, Rukhsar, said that she didn't believe the police would take any action against the accused, alleging that the entire police force was involved in robbery bids in the area. "The police will take no action against their own men; they are probably involved with the criminals themselves," she said. According to Faqir Muhammad, a similar incident happened near the area two months ago, where policemen were accused of abducting and raping a young woman, who was also a mother of two, after having robbed her house.
COMMENTS
Comments are moderated and generally will be posted if they are on-topic and not abusive.
For more information, please see our Comments FAQ