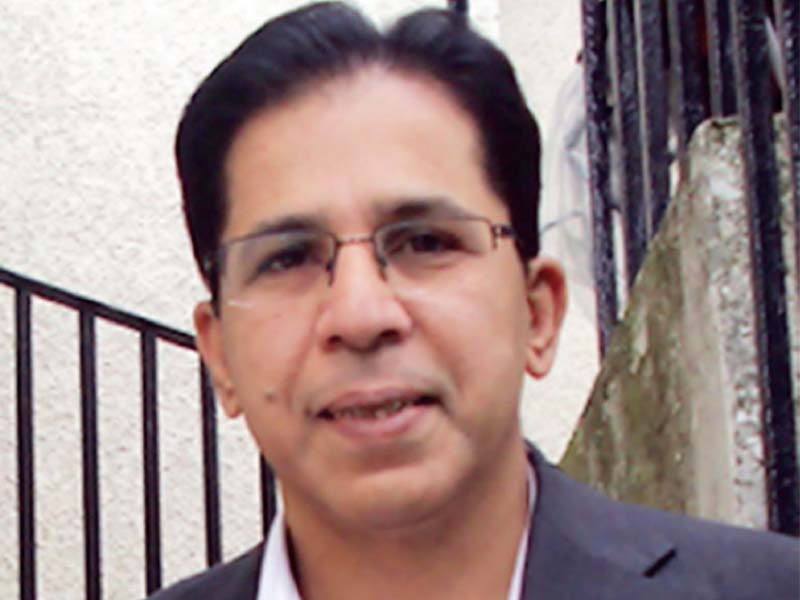 ---
ISLAMABAD: London's Metropolitan Police has shared evidence with the Pakistani authorities against the three accused in high-profile murder case of Muttahida Qaumi Movement (MQM) leader Dr Imran Farooq.

The United Kingdom (UK) government had accepted a request for Mutual Legal Assistance to transfer evidence for prosecution and conclusion of the case in Pakistan in September.

The decision to hand over the evidence had been taken after assurances from Islamabad that the accused being tried in Pakistan would not be awarded death penalty if found guilty.

Stewart Greenway, the chief investigation officer of the case, presented murder weapons including a brick and two sharp-edged knives alongside CCTV footage, maps, diagrams of the crime scene as well as other pieces of evidence collected during the investigation as he testified before an anti-terrorism court (ATC) on Monday.

All three suspects Khalid Shamim, Moazzam Ali and Mohsin Ali also appeared before the court.

UK agrees to share evidence in Imran Farooq murder case

Officer Greenway, belonging to Counter Terrorism Command or SO15 which is a specialist operations branch of the Metropolitan Police, shared details of the investigation with the court. He also presented Mohsin Ali's academic record, college attendance, papers related to his arrival in the UK and emails in this connection.

After recording Greenway's statement, the court ordered the prosecution to make an official plea to record statements of other British witnesses. To which, the chief prosecutor told the court that further statements would be recorded through video link.

Defence counsel raised objection over returning the evidence to the British police.

The court later adjourned the hearing till December 5.

Dr Imran Farooq, a senior leader of the MQM, was murdered on September 16, 2010, while returning to his home in London. According to the Metropolitan Police he had suffered multiple stab wounds and head injuries.