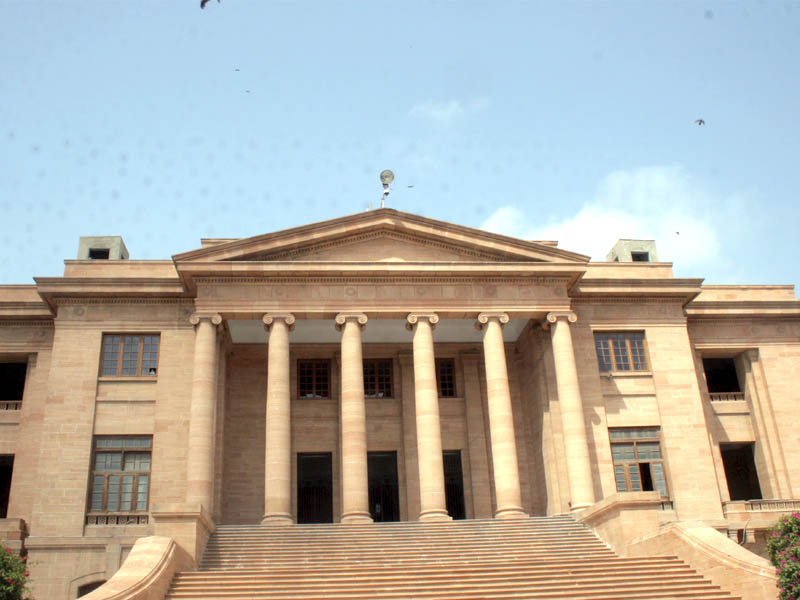 ---
KARACHI: The Sindh High Court (SHC) issued on Thursday notices to defence secretary, Khyber Pakhtunkhwa (KP) chief secretary, Sindh home department and other relevant authorities over the pleas filed for the recovery of more than 50 mission persons, including an employee of Karachi Development Authority (KDA). The court has also sought a response from the Federal Investigation Agency (FIA) within 15 days over the disappearance of a person having dual citizenship of Pakistan and Canada.

A two-member bench comprising Justice Syed Hassan Azhar Rizvi and Justice Muhammad Saleem Jessar heard the pleas in which the families of the missing persons pleaded for the recovery of their loved ones in the court. The wife of one of the missing persons said that her husband was missing for the past six years and her children have also grown up. The kidnappers abducted her husband from a market in a double cabin car in broad daylight.

Justice Rizvi remarked that the police summons the wives of missing persons repeatedly but never takes any action other than that. He asked why the Rangers don't take any action against the elements who kidnap people like this.

The court inquired from the counsel for Rangers where they keep the people for interrogation. The counsel replied that earlier they kept the people for interrogation for 90 days but now they don't have that authority. The Rangers hand the people over to the police after interrogation or set them free. Rangers don't have the missing persons, he added.

The court remarked that the families of missing persons go through torture every day. The police are only limited to joint investigation teams (JIT). The court ordered the police and other law enforcement agencies (LEAs) to ensure the recovery of missing persons and issued notices to relevant authorities seeking replies.

Wheat scam

The SHC directed the officials of the National Accountability Bureau (NAB) on Thursday to file the corruption reference pertaining to wheat by September 10, after completing its inquiry.

A two-member bench comprising Justice KK Agha and Justice Omar Sial heard the bail pleas of accused, the owners of Khairpur, Ranipur, Sachal Flour Mills and Sindh Flour Mills.

The counsels for the accused argued that they have paid the money for the wheat that they took and will pay the markup money soon. NAB's prosecutor however, maintained that the accused borrowed the wheat from the government and the payment for it still hasn't been made. Inquiry against the accused is under way and a reference will be filed soon, said the prosecutor.

The court inquired by when the inquiry against the accused would be completed. It remarked that it has been going on for a long time and questioned why NAB needed more time to complete it. The court directed NAB officials to file the reference by September 10 and extended the interim bails of the accused.

Published in The Express Tribune, June 28th, 2019.