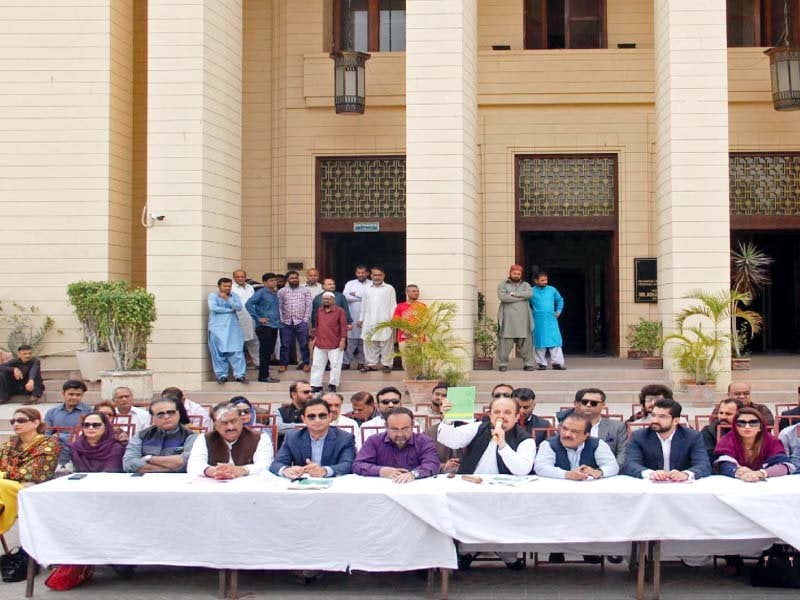 ---
KARACHI: The Sindh Assembly passed a unanimous resolution on Tuesday, asking the Sindh government to ensure that every private school teaches the Sindhi Language as part of their curriculum. The resolution was moved by Pakistan Peoples Party (PPP) MPA Syeda Marvi Faseeh.

The House echoed with fiery speeches on this issue. PPP MPA demanded the provincial government to take action against private schools for not implementing the law and teaching Sindhi. The Sindh Education Minister Syed Sardar Shah said, "I have already warned the schools who are defying these government orders. From tomorrow onwards, if any school violates this law I will personally go and cancel their registration."

Referring to the schools following Cambridge System, Aga Khan Board and Federal Board, Shah said, "They have a different syllabus and are not bound to implement the law about teaching Sindhi, but those which come under Sindh Board, will have to face the consequences for violating the law."

Shah said that they have also held a meeting with Cambridge System schools that are registered aboard. "They are asking us to approach Cambridge in the UK to include Sindhi subject in the syllabus. We have also interacted with their officials in the UK who are asking to first declare Sindhi as a national language in our country," he said, adding that India has declared 28 languages including Sindhi as its national language, but no serious effort is afoot here in Pakistan.

Shah talked about the cognitive ability of a child and said, "A child can better understand things in his mother tongue. The world is focusing on this aspect and we are avoiding teaching Sindhi as a subject, which has been the official language of the province since before partition."

Faseeh said that the private schools had totally ignored the Sindhi language, especially in Karachi. She demanded strict action against these schools. "This Assembly passes the law, but they are bluntly disobeying it. How are they more powerful than the state?" she questioned, adding that most of the parents belonging to Sindh want their children to study and learn Sindhi, but these schools have removed this subject from the syllabi.

PPP MPAs Ghazala, Hina Dastaghir and Munawar Wasan also supported the stance.

Opposition protest

The opposition members were not present in the House as they had boycotted the sessions in protest on delays in the formation of standing committees.

Opposition members, including those of Pakistan Tehreek-e-Insaf (PTI), Muttahida Qaumi Movement-Pakistan (MQM-P) and Grand Democratic Alliance (GDA) held a press conference outside the Assembly building. However, Muttahida Majlis-e-Amal and Tahreek-e-Labbaik Pakistan MPAs attended the session.

Addressing the joint press conference, Opposition Leader Firdous Shamim Naqvi, MQM MPA Khawaja Izharul Hasan, and GDA MPA Hasnain Mirza blamed the ruling party for not allowing Opposition members to speak inside the House. "It is a two-day boycott and we will continue it till tomorrow," Naqvi said, adding that the government was creating problems in the formation of standing committees and Public Accounts Committee (PAC). "We demand that PAC chairmanship should be given to Opposition, who can hold government departments responsible for their irregularities."

Published in The Express Tribune, March 13th, 2019.
COMMENTS
Comments are moderated and generally will be posted if they are on-topic and not abusive.
For more information, please see our Comments FAQ