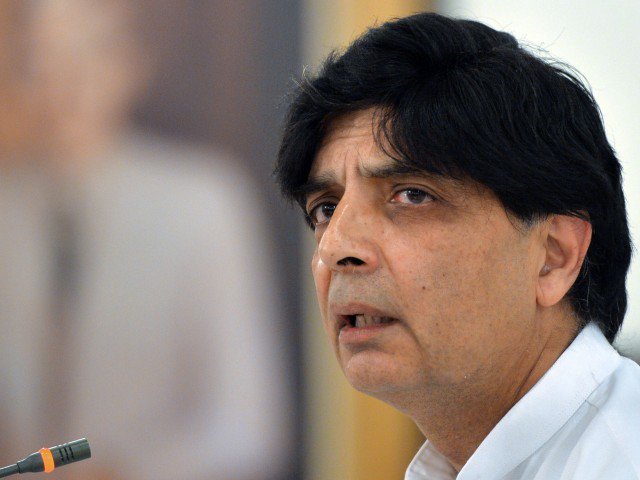 ---
ISLAMABAD: Former interior minister Chaudhry Nisar Ali Khan on Saturday said that the mentality of Indian Prime Minister Narendra Modi was the main cause of escalation of tensions between Pakistan and India.

Chaudhry Nisar, in his statement, said that fire would spread everywhere when a person like Modi was made the ruler of a country.

The former interior minister observed that the independence of Indian occupied Kashmir was not possible under the leadership of Bharatiya Janata Party (BJP) and Congress. "I am among those in Pakistan who do not expect anything good from India," he said.

He urged the government to be ready on all fronts amid tensions between Pakistan and India.

Nisar said that an army could only successfully fight the enemy if it had the support of its people.

The former minister advised Prime Minister Imran Khan to unite the nation and avoid steps that could cause a rift among the people.

Chaudhry Nisar had contested the July 25 general elections on four seats of National and Provincial assemblies as an independent candidate but had won only one seat- PP-10, Rawalpindi-V. He, however, did not take the oath as a member of the Punjab Assembly.