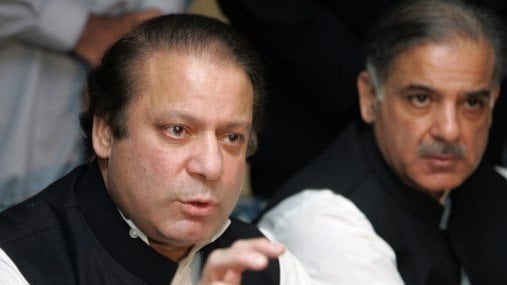 ---
The PML-N is once again embroiled in the fake degrees issue, as the party instructed its MNAs and MPAs to come clean about the authenticity of their educational degrees, on Friday.

The party committee, headed by Senator Pervez Rashid is looking at cases of fake degrees, amid growing worries that a number of MPAs and MNAs may face fake degree court cases.

PML-N Sources say more than 30 MPAs and some 14 MNAs of the party may have fake degrees.

The committee says PML-N will not defend members with fake degrees and will revoke their party tickets, but members who admit to having submitted fake degrees will be to transfer their party tickets to relatives or trustees.

Earlier, The Lahore High Court (LHC) had disqualified PML-N MPA Rizwan Naurez Gill from Sargodha for taking part in elections with a fake bachelors degree, on May 28.

A petition challenging Gill's eligibility was filed in the court by Dr Nadia Aziz, a former MPA of the Pakistan Peoples Party (PPP).

Gill had run for the Punjab Assembly in 2008 from the constituency PP-34 and received 19,000 votes, while Dr Nadia was defeated by 2,300 votes.

One among many

Parliamentarians holding fake degrees has grown to become a serious issue in Pakistan with new cases of fake degrees being discovered many times in the recent past.

Balochistan provincial minister for industries and commerce was accused of holding a fake degree.

Rana Mubashar of the Pakistan Muslim League-Nawaz (PML-N), who resigned in April from his Punjab Assembly seat, was also another case of fake degree possession by a parliamentarian.

Another member of of Punjab Assembly Liaquat Ali Ghuman sent his resignation to the PML-N leadership on May 20 prior to a fake degree verdict against him.

The nomination papers of People's Party candidate, Nazir Jatt were also rejected by the Lahore High Court (LHC) after his degree was found to be bogus. Jatt was a member of the National Assembly but he had resigned when his degree was found to be fake. He was later disqualified from contesting the by-polls.

The case of Jamshed Dasti was one which had triggered a particularly heated debate. Dasti had resigned from his parliamentary seat last month when the degree based on which he contested the general elections in 2008 proved to be fake.

Speaking in the National Assembly following Dasti's case, Prime Minister Yousaf Raza Gilani had said that the issue of fake degrees is a conspiracy to malign the parliament and urged members to thwart it.

Petitions against Dasti however, were dismissed by the Lahore High Court (LHC) and he was declared eligible to contest the elections.

Following the multiple fake degree cases, the National Assembly's Standing Committee for Education handed over 873 degrees of parliamentarians to the Higher Education Commission (HEC) for verification on May 25.
COMMENTS (3)
Comments are moderated and generally will be posted if they are on-topic and not abusive.
For more information, please see our Comments FAQ