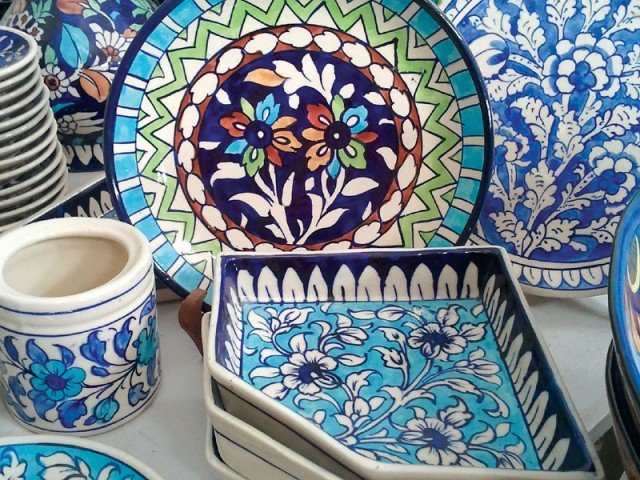 ---
Culture pavilions of different provinces are the main attraction of the Lok Mela organised by Lok Virsa, with the Sindh pavilion displaying the rich culture and traditional architecture of the land of Sufi saints. Sindh pavilion was the centre of interest for people who thronged to the venue to have a glimpse at the cultural heritage of different regions of the country.

On the occasion, Sindh Musical Night was held at Lok Virsa Open air theatre which was a mix of folk and Sufi music.

Eminent folk singers including Tufail Sanjrani, Reshama Perveen, Imtiaz Ali Meerasi, Bushra Marvi, Sadaa Bahaar, Shaukat Al, Naroodha, and Waahid Baksh were lead singers along with many other rising stars.

Exploring Jhulelal - a symbol of interfaith harmony in Sindh

Coordinated by the Sindh Culture Department, over a 100 participants including master artisans in various craft fields, folk artists, rural musicians, instrumentalists and folk dance groups are taking part in the event to exhibit their cultural heritage.

Sindh is famous for a wide range of folk crafts like lacquer art, farasi weaving, blue pottery, Sindhi embroidery, Ajrak, block printing, traditional carpet weaving, appliqué work, tie-dye, khes weaving, wood works, Thari embroidery and several others, which all have been showcased at the mela.

The artisans who were seen displaying their craftsmanship included, Khadim Hussain, , Soleman, Bharat, Naeem, Qadir Bukhsh jani in blue pottery, Siani, Safia and Zahid in Khes weaving, Parri, Khanzaadi and Bashir, Khan Chand, Bhawan, Naseem Sultan, Gheno, Krishan and Bhano and Ghulam Ahmed.

Culture festival: Balochistan musical night hosted during Lok Mela

The other features of the Sindh pavilion include a book stall arranged by Sindh Cultural Department, Thari embroidery display, Sindhi bangles, traditional cuisine – Sindhi falooda, Shikarpuri achar, Sindhi Biryani and Larkana Maiva among others.

Government of Sindh, Culture Tourism and Antiquities Department Secretary Ghulam Akbar Laghari and Lok Virsa Executive Director Shaheera Shahid, were chief guests at the musical night.

Published in The Express Tribune, November 9th, 2018.