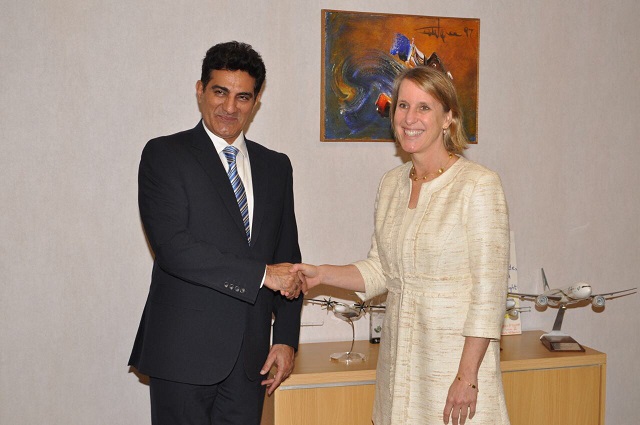 ---
The Consul General of the Unites States (US) Grace W Shelton called on CEO Pakistan International Airlines (PIA) Musharraf Rasool Cyan at the airline's head office on Saturday to discuss matters of mutual interests.

PIA to continue flight operations to US

Cyan gave a comprehensive briefing on the airline's operations to the Consul General, and expressed PIA's interest in operating flights to and from New York.

Cyan requested the Consul General extend her support for permission of conducting non-stop flights to New York.

She appreciated the efforts and stated that she would "extend possible cooperation regarding the airline" and assured to extend possible cooperation regarding the matter with concerned US authorities, read the press release.

PPP seeks answers from govt on closure of PIA flights to US

In October, Pakistan People's Party  (PPP) lawmakers submitted a call attention notice to the National Assembly on Monday to take up the issue of the Pakistan International Airlines (PIA) shutting down flights to the US.

They pointed out that the move would affect more than half a million Pakistanis living in the US and many Pakistani visitors to the US as there would be no direct flights between the two countries.