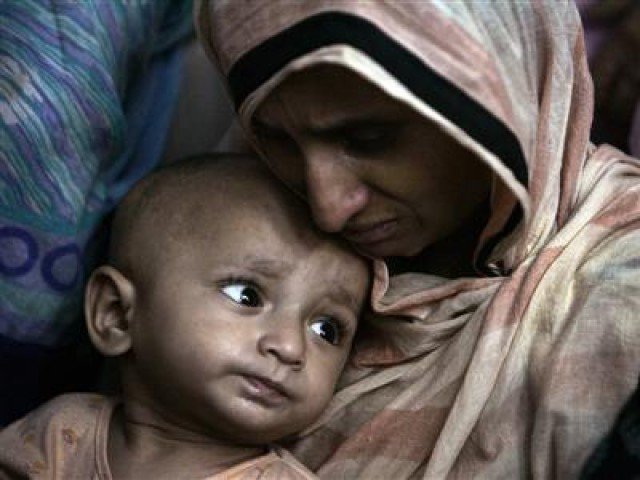 ---
HYDERABAD: A measles outbreak in two remote villages of Sindh's Hyderabad district has claimed lives of seven children during a week while 31 children suffering from the disease were hospitalised on Tuesday evening. The villages' people claim the actual number of the affected children is far higher.

"We have come to know that seven children have died in village Shaikh Mohalla," the measles focal person Dr Ahmed Jalil confirmed. He claimed that none of the deceased was brought to any government health facility.

The deceased were identified as Saleem, 4, and Shahzadi, 2 (siblings); Shahzadi, 4, and Mustafa, 2, (siblings) and Zubair, 6, Jani, 8, and Pari, 3.  A health emergency was declared at government's Kohsar Hospital, where 31 children were brought from Shaikh Mohalla and Allah Bux Brohi villages.

Kohsar Hospital Medical Superintendent Dr Ali Nawaz said seven of the admitted children were later referred to tertiary hospitals for better healthcare. "The 24 children in his Kohsar Hospital are now in stable condition," he added.  The district administration responded to the outbreak after it was reported in the media on Tuesday.

Published in The Express Tribune, April 6th, 2016.