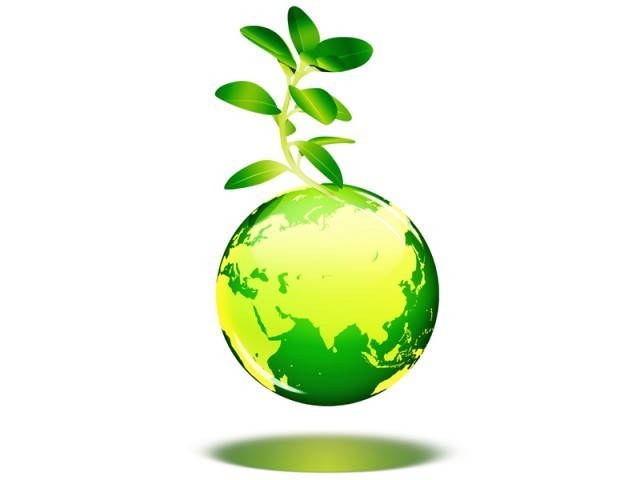 ---
LAHORE:



"Pakistan is grappling with a number of environmental issues such as floods, glacial lake outburst floods, tropical cyclones, heat waves, shifting rainfall and river flow patterns, declining groundwater levels, droughts, expanding desertification, aridity and sea-level rise," WWF-Pakistan Senior Director Ejaz Ahmad said on Monday.




He was addressing a press conference that the WWF-Pakistan and the French embassy in Pakistan had organised to launch Pakistan se Paris – On the road to 2015 Paris Climate Conference. The forum will be held at Alhamra Arts Council on October 13 and 14.




Ahmad said the forum Pakistan se Paris, a precursor to the actual event in December 2015, was a call for the government to submit Intended Nationally Determined Contributions so that Pakistan could highlight its condition as a climate affected country and seek funds from the Green Climate Fund (GCF).

Read: Global climate panel elects Pakistani as member

In a statement, the WWF-Pakistan said the Paris Climate Conference was significant for Pakistan as the country was one of the most vulnerable to climate change. Since the past few years, the country is facing the deadliest impacts of climate change in form of floods, cloud bursts, droughts, cyclones, sea intrusion and heat waves. From the 2012 floods alone, Pakistan has faced a loss of $6 billion, equivalent to one per cent of its GDP, the statement said.

"The forum in Lahore is conceived as a prelude to the Pakistani participation at the international conference. The forum is an opportunity for the Pakistani government, NGOs and related institutions to come together, discuss and share with the public the challenges posed by climate change in the country and the existing and future solutions to tackle it."

Read: Pakistan aims to reduce emissions by five per cent

French Embassy Political Counsellor Nathalie Dupont, French Embassy's Olivier Huynh Van, lawyer Parvez Hassan, Centre for Climate Research and Development's (CCRD) Rina Saeed Khan, Taimoor Sohail also from the CCRD, Aisha Khan from the Mountain and Glacier Protection Organisation, International Union for Conservation of Nature-Pakistan director general Mahmood Akhtar Cheema and Ali Tauqeer Sheikh from LEAD Pakistan also spoke on the occasion.

Published in The Express Tribune, October 13th, 2015.