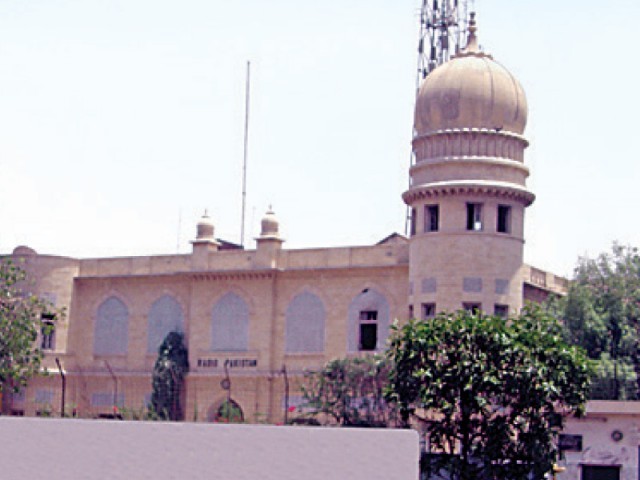 ---
LAHORE: A one-room studio where legendary singers had recorded war songs during the1965 Pakistan-India War has been transformed into a striking museum where memories of the conflict remain alive.

Musical instruments used by celebrated vocalists Noor Jahan, Enayat Hussain Bhatti, Ahmad Rushdie, Naseem Begum, Mehdi Hassan, Masood Rana, Shaukat Ali adorn the space. Besides these, recording material and machinery from the bygone era have also been placed at the museum.

In this small room, the nation's revered singers used to record songs to boost the morale of the armed forces and support the war effort. Legends such as Noor Jahan, Ahmad Rushdie, Naseem Begum, Enayat Hussain Bhatti, Mehdi Hassan and Masood Rana may not be with us today but their memories remain alive at the museum. The instruments they employed and their pictures gracing the exhibit recount their stories and remain a testament to their services.

Radio Pakistan officials have strived to keep these memories alive. Ghulam Haider Khan, who had survived the war, was selected by the broadcasting corporation to head the museum. Khan regales visitors by narrating war stories and the role played by vocalists with regard to the war effort. Scores of people from all walks of life including artists ritually flock to the museum every September to view the antiquated recording machinery and instruments.

"The museum is a single room that had been secured by a protective wall during the conflict. At that time, I was not an employee of Radio Pakistan. But I am among the fortunate few who witnessed the services of our singers. From this very room, Radio Pakistan used to broadcast news about the war to the people," Khan said.

He said he had witnessed the professionalism of legends like Noor Jahan who continued to frequent the studio till the cessation of hostilities.

"It is remarkable to note that our vocalists produced such great music with these rudimentary instruments," Radio Pakistan Producer Mustafa Kamal observed. The machinery and the instruments may come across as obsolete but they have history to them, he said.

Published in The Express Tribune, September 6th, 2015.
COMMENTS
Comments are moderated and generally will be posted if they are on-topic and not abusive.
For more information, please see our Comments FAQ