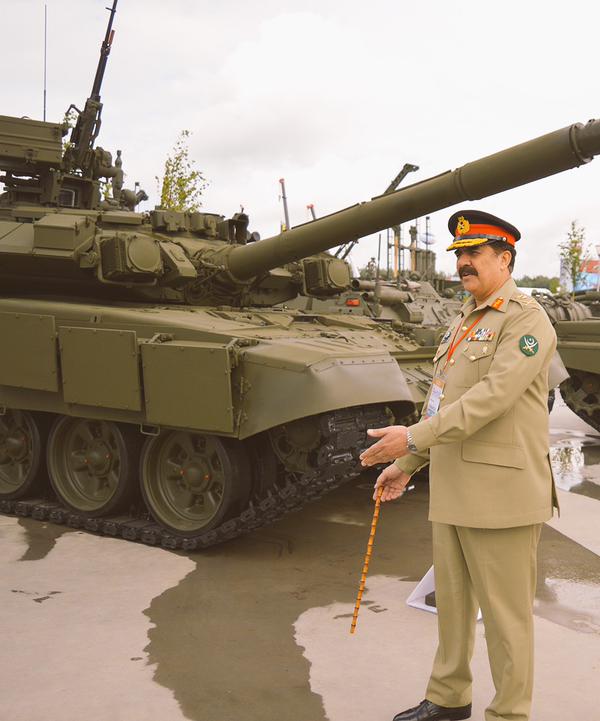 ---
Russian State Duma (lower House of Russian Parliament) speaker Sergey Naryshkin said that they stood with Pakistan in its fight against extremism, during a meeting with Army chief General Raheel Sharif on Wednesday.

Naryshkin appreciated Pakistan's efforts for stability in the region and for the ongoing operations to fight terrorism.

"Russia will stand by Pakistan in its fight against terrorism and extremism to ensure stability in the region," Director General Inter Services Relations Major General Asim Bajwa quoted Naryshkin as saying.




Army chief Gen Raheel Sharif shaking hands with Sergey Naryshkin. PHOTO: ISPR

Earlier in the day, the Chief of Army Staff Gen Sharif witnessed a defence exhibition during which all types of arms, aircrafts and helicopters demonstrated their capabilities.

"Both sides keen on collaboration," Maj-Gen Bajwa tweeted, adding that the Pakistan and Russia discussed ways to enhance cooperation and benefit from each other's combat experience through military exchanges.

The army chief is on a three-day official visit to Russia where he held talks with his counterparts in Moscow on June 15 regarding regional security and bilateral defence cooperation.

This is the first-ever visit by the army chief to Russia and is seen as yet another sign of warming ties between the former Cold War rivals.

Russia has shown interest in selling defence equipment, including MI-35 attack helicopters, to Pakistan in a major policy shift in the wake of strategic partnership between the US and India.