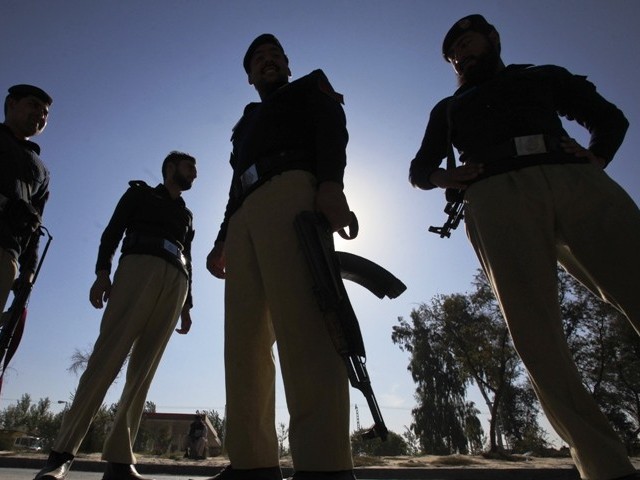 ---
LAHORE: Inspector General of Police Mushtaq Ahmad Sukehra assured a Police Service of Pakistan delegation on Tuesday that he would convey to the federal government their concerns over a recent decision to dismiss former Islamabad senior superintendent of police Muhammad Ali Nekokara, Police Department Public Relations Director Nabila Ghazanfar told The Express Tribune.

Ghazanfar said that the PSP delegation had called upon the IGP to express their reservations over the inquiry that found Nekokara guilty of misconduct during last year's sit-ins in the federal capital by workers of the Pakistan Tehreek-e-Insaf (PTI) and the Pakistan Awami Tehreek (PAT).




She said the delegation had requested the IGP to intervene with the federal government on behalf of their former colleague.

Nekokara was dismissed on March 31 on the recommendation of the inquiry committee.

A senior PSP officer who was part of the delegation told The Express Tribune that the delegation wanted a fresh inquiry into the matter to determine whether or not Nekokara actually disobeyed any orders from his senior officials.  He said it wanted Nekokara reinstated to the Islamabad SSP's office until the completion of the fresh probe.

He said the delegation had told the IGP that they believed that Nekokara had not refused to implement any lawful orders.

"SSP Nekokara had acted on the Islamabad deputy commissioner's order and prevented the protestors from moving towards the Prime Minister's House on the night between August 30 and August 31," he said. He said it was on the next morning (August 31, 2014) that he requested the authorities concerned to post him out of Islamabad because he was not comfortable with continued use of force against the protestors.

Nekokara was asked to surrender his services to the Establishment Division and a disciplinary proceeding started against him after that request. He was later nominated in two murder cases registered on complaints of the PTI and the PAT.

Talking to The Express Tribune, Nekokara said that he would soon appeal the inquiry report in the Federal Services Tribunal. He said he would consult his lawyer on whether or not he should take up the matter in a court of law.

Published in The Express Tribune, April 9th, 2015. 
COMMENTS
Comments are moderated and generally will be posted if they are on-topic and not abusive.
For more information, please see our Comments FAQ