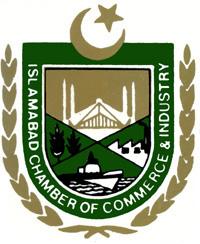 ---


The Islamabad Chamber of Commerce and Industry (ICCI) called upon the government to assist the private sector in local manufacturing of high-tech products and diversification of exports in order to improve the balance of trade.




ICCI President Muzzamil Hussain Sabri said the private sector was generating more than 80 per cent of the economic activity in the country, said a press release issued on Saturday.

He said that Pakistan was facing trade deficit for the last two decades, and its share of global exports had remained almost stagnant for the past 30-plus years.

Sabri added that the main reason of Pakistan's poor export performance was lack of diversification.

He stressed upon the government to come up with new policies, and provide better incentives to investors in order to encourage local manufacturing of high-tech products.

Published in The Express Tribune, March 8th, 2015.