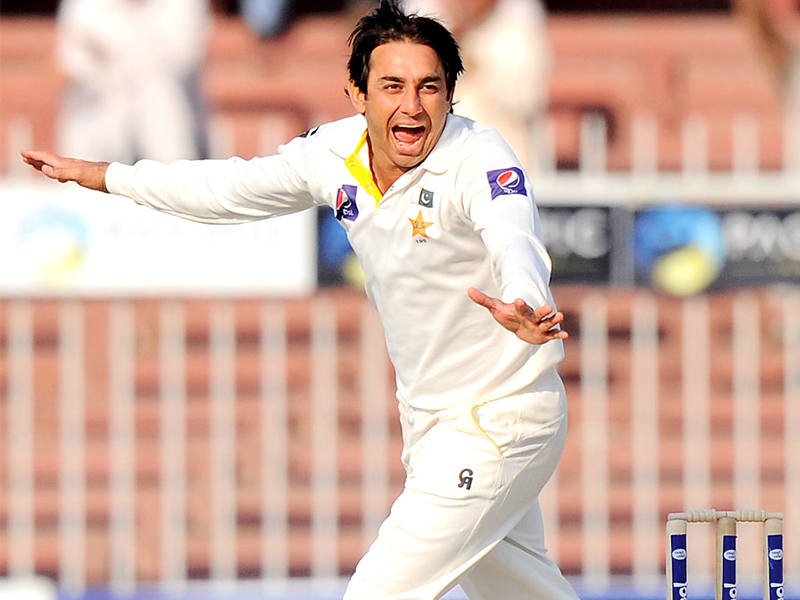 ---
KARACHI:



The ban slapped on star spinner Saeed Ajmal has left Pakistan's cricket chiefs frantically trying to take action on 'chuckers', including dusting off expensive biomechanical testing kit that had laid unused for years.




Ajmal, who turns 37 next month, was suspended from international cricket on Tuesday after biomechanical analysis found his bowling action, reported during the Galle Test against Sri Lanka last month, to be illegal.

He must now undergo remedial work on his action, and Pakistan Cricket Board (PCB) Chairman Shaharyar Khan acknowledged chucking was rife in the domestic game.

"I was informed 25 suspected bowlers had been playing in our domestic cricket," said Shaharyar. "Now the number has increased up to 35 — that means every team has at least two suspected bowlers."

Former captain and ex-PCB director of National Cricket Academy (NCA) Aamir Sohail said there were warning signs for Ajmal, who has bowled more balls than any other international bowler in the last three years.

"I had warned in February this year that Ajmal will be suspended because his action was deteriorating with age, but no one heeded," he said. "I had recommended his action be checked every year."

Former opening batsman Sohail, who played 47 Tests and 156 ODIs for Pakistan, said there had been a total lack of interest in dealing with bowlers with suspect actions.

"We are ourselves to blame. We have a biomechanic lab in the NCA that I activated and gave a list of bowlers to test there, but the lab remained ineffective for years."

'Ajmal's arm extension more than double'

Pakistan's cricket chief revealed that Ajmal's arm extension was on average more than double the permitted limit during tests which led to the spinner's suspension from international cricket.

PCB chairman Shaharyar Khan said that Ajmal's arm had vastly exceeded the permitted 15 degrees of straightening.

"Some of the deliveries had very high elbow extension, over 40 degrees," Khan said of the 23-page report on the tests.

Shaharyar said it was not just occasional deliveries that were a problem — the average extension during Ajmal's deliveries was also very high.

"The mean of Ajmal's deliveries was 37 degrees which again is high and now we have a challenge to do the remedial work," said Shaharyar.

Ajmal will appear before a PCB committee on illegal deliveries on Monday to start work to bring his action back within the rules. His ban is a huge blow for Pakistan as he has led the team's attack almost single-handedly across all three formats and was seen as key to their chances in next year's World Cup.

Head coach Waqar Younis faces a daunting task in finding a replacement for one of the world's best bowlers.

The ban comes at a particularly difficult moment, with Pakistan facing a tough series against Australia in the UAE next month.

"We have to find a replacement as quickly as possible or hope Ajmal gets back after getting cleared," said Waqar.

Possible replacements include the under-performing Abdur Rehman and ageing Zulfiqar Babar – both left-arm spinners – who have spent the last few years in Ajmal's shadow.

The team management has also summoned off-spinners from the domestic circuit, with prolific wicket-takers Atif Maqbool and Adnan Rasool seen as front-runners.  

Published in The Express Tribune, September 13th, 2014.

Like Sports on Facebook, follow @ETribuneSports on Twitter to stay informed and join in the conversation.