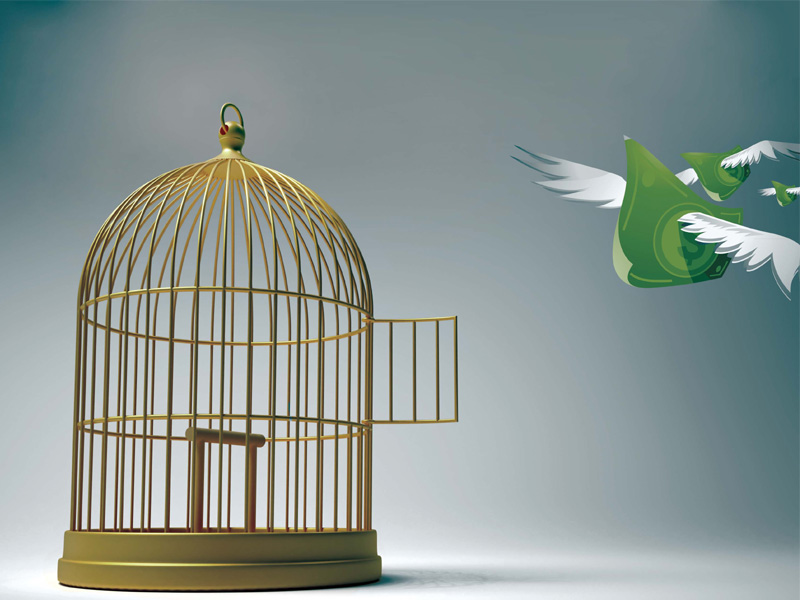 ---
ISLAMABAD:



The assassination of two-time prime minister Benazir Bhutto in 2007 dealt a major blow to the investment climate in the country, following which no major capital inflows were recorded in the tenure of Pakistan Peoples Party (PPP) government, which ran the country from 2008 to 2013.




When the current Pakistan Muslim League-Nawaz (PML-N) administration took over in June 2013, the flagging confidence of investors, however, got a boost and the country saw some interest in capital injection.

To woo the investors, the government assured them of consistency of policies drawn up by the previous PPP administration, winning the trust of many. However, recent political turmoil because of an anti-government campaign, led by the Pakistan Tehreek-e-Insaf (PTI) and Pakistan Awami Tehreek (PAT), may impede the flow of future investment.

China, a major potential investor which looks for ways to assist its friends and support its own slowing economy, has committed to investing $50 billion in a host of sectors including energy in Pakistan. In the first priority list, it has accorded approval to 14 power projects, which will come on stream by 2017-18 and generate 10,400 megawatts of electricity.

The Chinese government has also taken over operational control of Gwadar Port – a region which will help propel economic activities across Pakistan.

Separately, in response to a tender floated by Pakistan State Oil for securing liquefied natural gas (LNG) supplies, three international energy giants – Royal Dutch Shell, British Petroleum and Mitsubishi – have submitted offers.

These all came as a result of political stability in the wake of smooth transfer of power from one democratic government to the other through the electoral process.

Factors that matter

The major factors the investors consider while making their investment decisions are political stability and consistency of state policies in an effort to work in an investment-friendly environment.

However, the recent political chaos fuelled by anti-government protests by Imran Khan's PTI and Tahirul Qadri's PAT may once again spark tension and drive away investors, who are keen to pump money into the energy sector to overcome shortages. The uncertain conditions in the country could also block coming investment in other sectors of the economy.

Intervention of courts in investment matters and poor law and order situation have already upset the investors as some energy companies like British Petroleum, Chevron and Canada-based Niko Resources have wrapped up their operations in Pakistan.

For now, it appears that the government's business and economic activities have virtually come to a halt in the face of upcoming Azadi and long marches to protest alleged rigging in last year's elections and killing of PAT supporters in Lahore's Model Town. Pakistan, which has already seen several companies pull out of the country, appears to be losing more foreign investment because of political instability.

Earlier, when the PML-N government took power, many countries including the US and UK showed trust in its policies, believing it would bring political stability and stimulate investment. But the stability has disappeared in no time, putting at stake future investment flows into the country.

Plans on the back burner

The investment plans of foreign players are put on the back burner at a time when the government is grappling with power shortages, which lead to prolonged outages. Though the government has started many energy projects with Chinese assistance, it seems that the sector does not feature among its immediate priorities.

With people facing hours-long outages, the government looks more focused on Metro bus projects, even neglecting the health and education sectors. The 2014-15 budget was also described as pro-elite and squeezed the masses with an increase in inflation.

Experts warn that the country may lose billions of dollars in investments in the energy sector if the current political turmoil is allowed to drag on.

To tackle the energy crisis and boost supplies, there are plans to enter the LNG market and prepare a shale gas policy. New projects including coal, natural gas, LNG and shale gas could bring billons in investment.

The political situation could turn positive if major political parties show maturity and move towards reconciliation to achieve stability and bring investment. Otherwise, even domestic businesses will look for ways to shift capital to other countries, which are politically and economically stable and welcome investors with lucrative incentives.

Published in The Express Tribune, August 11th, 2014.

Like Business on Facebook, follow @TribuneBiz on Twitter to stay informed and join in the conversation.

 
COMMENTS (10)
Comments are moderated and generally will be posted if they are on-topic and not abusive.
For more information, please see our Comments FAQ