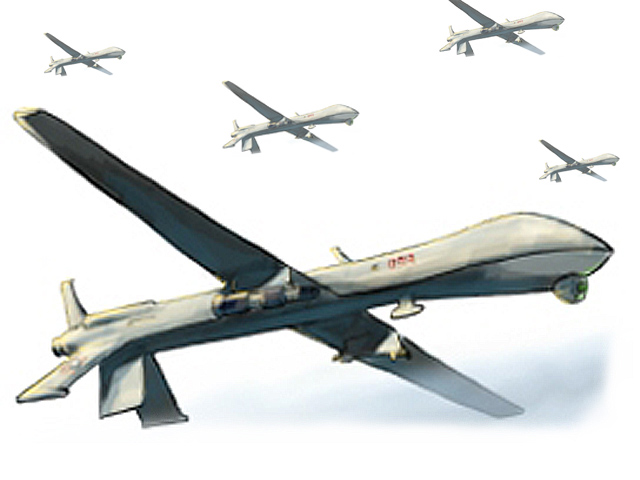 ---
LAHORE:



The provincial assembly on Friday passed a unanimous resolution against drone attacks.




The session started two hours later than the scheduled time.

After the question hour, Speaker Rana Muhammad Iqbal Khan allowed a new draft of the resolution against drone attacks to be tabled.

Local Government Minister Rana Sanaullah Khan moved the resolution which was passed unanimously.

The treasury benches had objected to an earlier draft.

The resolution said the drone attacks violated fundamental human rights.




The house condemned the drone attacks and said they were being carried out on fake and unclear information.

The house asked the federal government to confront the US government on the drone attacks. The resolution said US-Pakistan relations should be based on mutual respect and equality.

The house lauded also the efforts of the federal government to stop the drone attacks.

The resolution also said that the federal government should develop national consensus against terrorism and drone attacks.

Earlier, Finance Minister Mujtabaur Shuja Rehman answered questions about his department and Shuja Khanzada about the Environment Protection Department.




The session was then adjourned till Monday evening.

Earlier, speaking to newsmen ahead of the session, Rana Sanaullah Khan had lashed out at Pakistan Tehreek-i –Insaf.

He said results of NA-1 (Peshawar) and NA-71 (Mianwali) by-elections amounted to a slap in the face of the PTI leadership which had issued a white paper alleging rigging a day before polling.

He also said that Imran Khan's allegations of rigging in May 11 elections showed his political immaturity.

Published in The Express Tribune, August 24th, 2013.