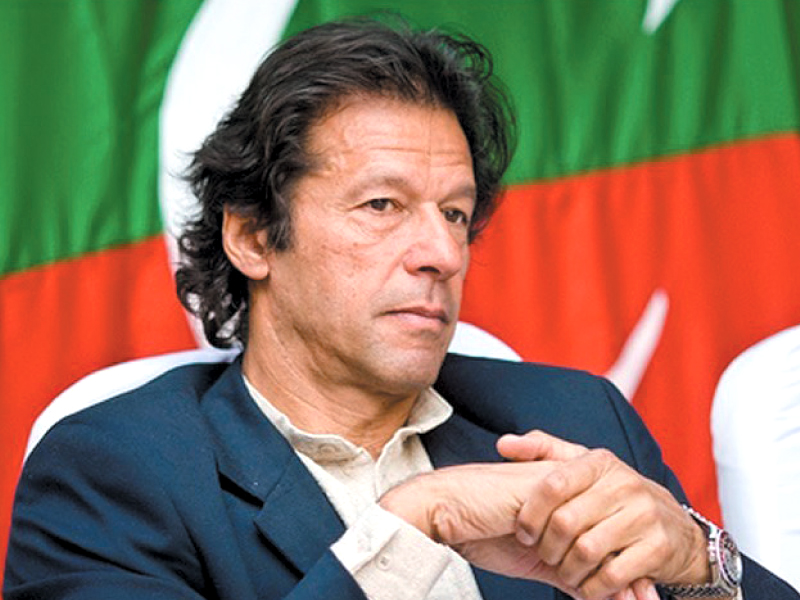 ---
MUZAFFARGARH:



Imran Khan concluded his campaign in southern Punjab's Seraiki belt by firing broadsides at both the Pakistan Peoples Party and the Pakistan Muslim League-Nawaz.




"I pity PPP, whose ideological foundation has been murdered by a suicide bomber within the party," Imran said while addressing a public gathering in Mian Channu district of Khanewal.

Imran also made an appeal to PPP voters, saying  "I assure the supporters of PPP and the people of Pakistan, that I will hang the killers of Benazir Bhutto after investigations are conducted."

Delivering a verbal salvo to the PML-N, he said his party's procession were the output of hard work, while PML-N's gatherings were a parade of patwaris and town municipal officers (TMOs), adding that the PML-N would never let this culture fade because they had always come to power by abusing the government's resources and by using the police.




He said that every political government had recruited at least 25,000 police personnel in their tenure as their personal servants, and termed it the biggest hurdle in the way of eradicating the existing political culture in Pakistan.

Referring to his call for a debate with Nawaz Sharif, Imran said only Shahbaz Sharif responded to his challenges, while Nawaz Sharif shied away from answering because the PML-N chief was afraid of him.

"For five years, they have been under Zardari's umbrella, but are now trying to scare the people that if they don't vote for PML-N, PPP would come to power again," he said, adding that PML-N was using Zardari for their political campaign while PTI used the PML-N leadership for its own.

He also said local bodies were important for the political system to prosper in Pakistan, and that no political party would support the system because it would end their hold on power.

"The first step after coming in power will be the enactment of an effective local bodies system to end corruption and in order to promote the political culture among the people of Pakistan," he said.

He also asserted that during his party's reign, development work will not be restricted to Multan, Lahore, Nawabshah or Karachi, and would be on the basis of equality and merit, adding that his party would not give tenders to its favoured people.

Imran attended more than 32 corner meetings and public gatherings in six hours during his visit to Multan, Muzaffargarh, Khanewal and Lodhran. Surprisingly the political campaign in southern Punjab is being led by Jehangir Tareen, instead of Shah Mehmood Qureshi or Javed Hashmi. Both key leaders of PTI from Multan are absent from the front in this major political campaign.

Published in The Express Tribune, April 27th, 2013.
COMMENTS (8)
Comments are moderated and generally will be posted if they are on-topic and not abusive.
For more information, please see our Comments FAQ