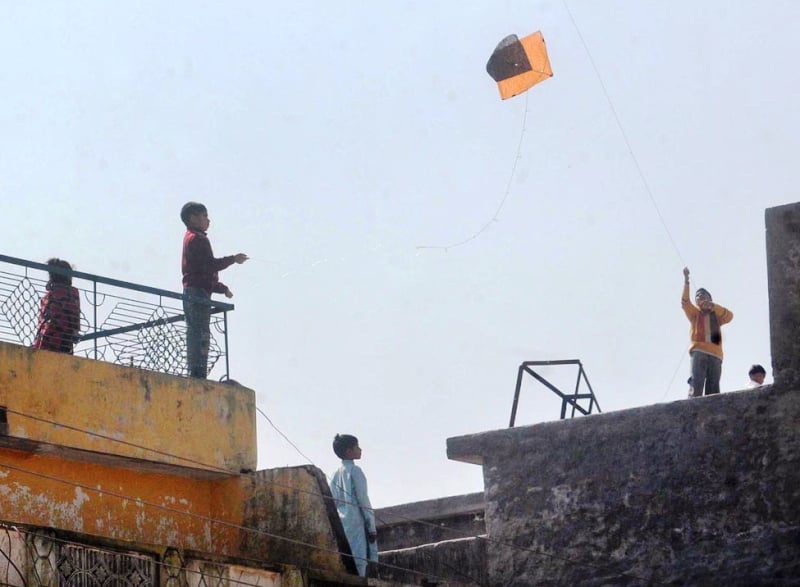 ---
RAWALPINDI:



A 14-year old boy who was injured during Basant celebrations died at Holy Family Hospital on Saturday. Hospital sources said Arsalan had fallen from the roof of his house while flying a kite on Friday. He was in the intensive care unit, but could not survive his injuries.




After the second life lost during the festival, along with dozens of injuries, the police swung into action and launched an anti-kite drive in the city on Saturday.

At least 13 motorcyclists and commuters were injured by clipped kite string and needed treatment in various city hospitals.

A police official said that over 10,000 kites and a large quantity of chemical-treated string rolls have been seized while over 56 persons were arrested from the jurisdictions of various police stations.

He said 31 cases related to kite-flying and selling have been registered so far.

"The city police officer (CPO) has warned station house officers at all police stations to take strict actions against kites," he said.

However, despite police action, many residents were seen celebrating the festival.

The residents at Ratta Amral, Dhok Kala Khan, Waris Khan and other areas were dueling kites without any fear in brazen violation of the ban. "We will celebrate the festival come what may," said Amjad Bhatti, a resident of Ratta Amral. He said the government should ban the use and sale of chemical string instead of entirely banning kite flying.

More threateningly, youngsters in various parts of the city openly displayed weapons and were firing them in the air.

Published in The Express Tribune, March 10th, 2013.