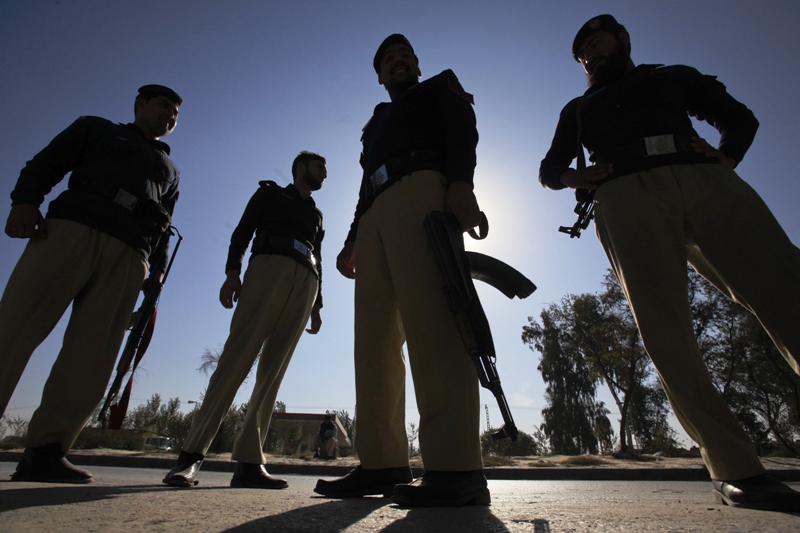 ---
KARACHI: Police constable Maroof Khan was awarded life imprisonment by a special court in December 2011. Instead of serving his sentence in prison, he continued to work for 13 months at the office of the provincial police chief and successfully avoided his arrest.

The top cop of Sindh, who recently ordered removal of 423 under-trial or convicted policemen to avoid the ire of the Supreme Court did not know, however, that one of them belonged to his own office. But, the judges of the Sindh High Court (SHC) had him arrested on Wednesday and sent him to jail.

Khan, who was posted at the Central Police Office, had escaped from the special control of narcotics substances minutes before the judge had convicted and sentenced him and his two brothers on December 28, 2011. The judge had sentenced all the three accused to life imprisonment and fined Rs1 million each for transporting 220 kilogrammes of hashish in April 2006. They were ordered to undergo five years of rigorous imprisonment if they failed to pay the fine.

On the run since then, Khan appeared in court on Wednesday hoping the judges will set aside the conviction awarded to him by the special court. Through his lawyer, Ghulam Rasool Mangi, he pleaded the court suspend his conviction and set aside the sentences awarded to him. His two jailed brothers, Farooq Khan and Harat Khan, were also produced before the judges by the prison police.

The division bench, headed by Justice Sajjad Ali Shah, noted that Khan escapted the day he was awarded the punishment and has been working at the office of the police IG.




"We are shocked to note that a convict instead of serving life imprisonment is serving in the police department," noted the irate judges. They decided that the convict cannot file an appeal unless he surrenders.

The judges ordered the court police to arrest Khan and remanded him to jail to serve the sentences awarded to him by the trial court.

"Let the IG Police file comments on this issue," said the order, directing the prison authorities to produce the appellants on March 7.

Published in The Express Tribune, February 21st, 2013.
COMMENTS
Comments are moderated and generally will be posted if they are on-topic and not abusive.
For more information, please see our Comments FAQ