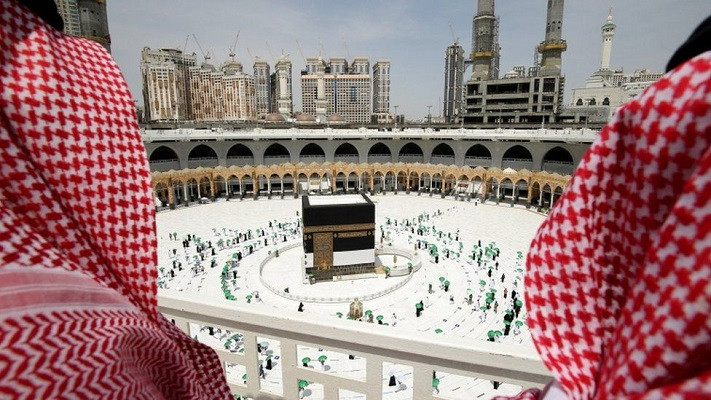 ---
ISLAMABAD:
The Public Accounts Committee (PAC) was informed on Thursday that various ministers and secretaries sent more than 650 servants and assistants on free Hajj every year.
The PAC huddle, chaired by MNA Noor Alam, decided to terminate the facility of free Hajj.
The committee said the prime minister, ministers or any politician could not perform Hajj for free.
It sought the termination of the facility permanently, observing that the country was engulfed in debt, while bureaucrats were performing the religious obligation for free on the poor taxpayers' money.
The committee sought a report on the matter from the ministry concerned as well as the Accountant General Pakistan Revenues (AGPR) within 15 days.
It also ordered the recovery of money from the government officials, whose families had performed free Hajj.
During the meeting, Noor asked the relevant authorities that how could so many people be sent for free Hajj as servants and assistants.
The relevant authorities replied that every year, ministers, secretaries and other high-ups sent their "close ones" on free Hajj.
The PAC chairman said the facility of free Hajj for government officials, their servants and aides on taxpayers' money should be brought to an end.
He sought a report on how many people were sent to perform Hajj for free by ministers and secretaries.
Noor pledged to end the practice of performing Hajj through the national exchequer, noting that such facilities in a country drowned in debt was a burden on the common people.
"The common people pay their taxes and the government officials spend this money on free Hajj. Such a Hajj is not accepted by the Almighty and we won't allow it," he added.
The PAC chairman said if any minister, secretary or lawmaker performed free Hajj, the money would be recovered from them and deposited in the national exchequer.
The religious affairs secretary told the committee that the Nawab of Bahawalpur had bought six properties in Saudi Arabia in 1906.
He added that Hajj pilgrims from Bahawalpur were kept there free of charge.
However, now the owners of these properties were not known and they were under the management of Saudi Arabia's General Authority of Awqaf.
The committee sought a report from the Foreign Office on the matter.
COMMENTS
Comments are moderated and generally will be posted if they are on-topic and not abusive.
For more information, please see our Comments FAQ