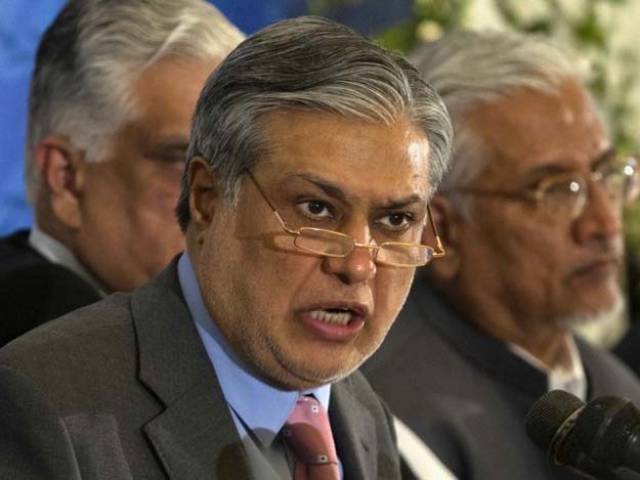 ---
ISLAMABAD:
The Election Commission of Pakistan (ECP) on Monday reserved its decision regarding PML-N leader Ishaq Dar's vacant Senate seat case following his failure to take oath.
The case was heard before the ECP with the Balochistan member of the commission reiterating that there was an ordinance in place to declare the seat vacant if the oath was not taken within sixty days.
Dar's lawyer, Salman Aslam Butt, argued that the notification announcing Dar as a successful candidate was issued on March 9, 2018, however, this was suspended on March 29, 2018.
He argued that the ordinance the court spoke of did not apply to Dar and questioned how he could take the oath after being suspended.
The lawyer further highlighted that his election as a member of the Senate was restored after the petition was dismissed by the Supreme Court.
ECP Khyber-Pakhtunkhwa member Ikramullah said that the question was not if Dar had been disqualified or not.
The lawyer maintained that disqualification under Article 63P was not applicable and stated that the electoral watchdog should withdraw the notice declaring Dar's Senate seat vacant.
Read Nawaz seeks acquittal as Dar's arrest warrant suspended
Salman furthered that after amendments to the Election Act, the provision of disqualification for not taking oath within two months had also been removed.
After hearing the arguments, the ECP reserved its decision in the case.
Dar set to return
Former financial czar Ishaq Dar is all set to become Pakistan's finance minister again in what appears to be a desperate move by the bigwigs of the PML-N not only to revive the country's faltering economy but to regain its lost political capital ahead of the next general elections.
If all goes as per plan, the senior PML-N leader and the senator-elect is likely to take oath as the finance minister as early as the coming Tuesday.
The decision about the major reshuffle in the cabinet was made in a lengthy huddle in London between PML-N supremo and former premier Nawaz Sharif and his brother, Prime Minister Shehbaz Sharif.
The meeting was also attended by Dar, who is said to be coming back to the country along with PM Shehbaz.
COMMENTS
Comments are moderated and generally will be posted if they are on-topic and not abusive.
For more information, please see our Comments FAQ