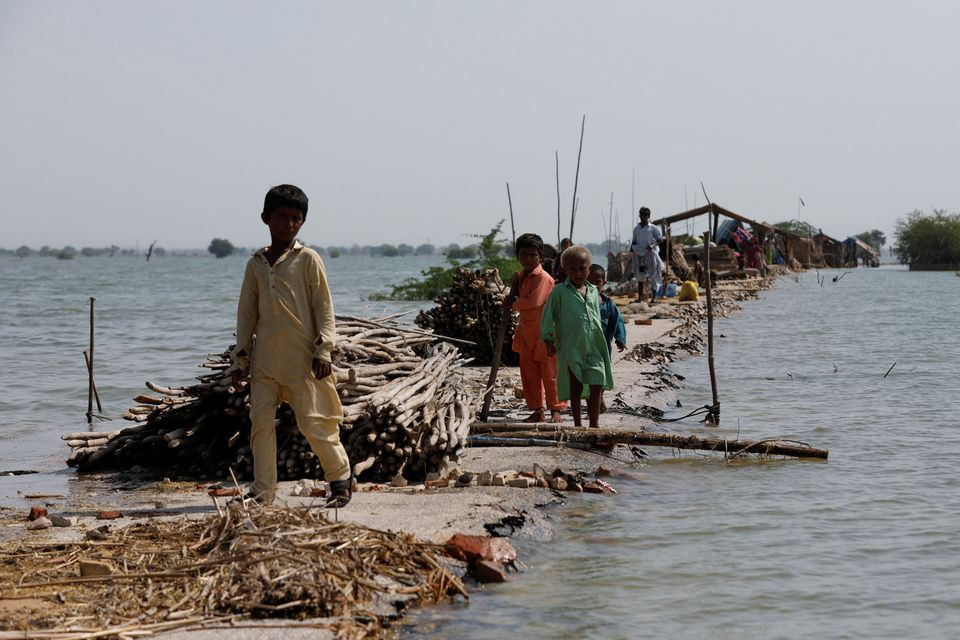 ---
KARACHI:
The World Health Organization (WHO) on Saturday sent two shipments containing medical supplies to Pakistan in a bid to help the flood victims who are miserably struggling against water-borne diseases.
The shipments carrying 15.6 metric tons of cholera kits, water and multipurpose tents that can be used as medical tents arrived at the Jinnah International Airport on Saturday.
According to a statement issued by the WHO, the supplies, estimated at a total value of $174,816, were delivered to Pakistan with the support of the government of Dubai and the International Humanitarian City.
"The floods have severely impacted the lives of millions in Pakistan. We are currently working with the national authorities to ensure access to healthcare and medical supplies, mitigate the risk of disease outbreak, coordinate the response to ensure critical gaps are met, and prepare for any worsening of the situation over the coming weeks," Dr Palitha Mahipala, the WHO representative in Pakistan, said.
An air bridge linking the United Arab Emirates (UAE) and Pakistan has been established by the government of Dubai and the humanitarian city.
It is now fully operational with several rotations having already arrived in Pakistan to deliver critical humanitarian supplies in response to the recent extensive flooding.
Mahipala said, "Thanks to the government of Dubai, the International Humanitarian City and WHO's logistic hub in Dubai, this critical shipment is arriving at an opportune time and will be immensely useful in helping to strengthen essential health services and control the spread of disease, especially in displaced persons camps lacking safe water and sanitary conditions."
The scale of the humanitarian crisis in the flood-hit areas of Pakistan is unprecedented. Over one million houses damaged or destroyed, over 600,000 persons internally displaced in camps and over 1,460 health facilities damaged.
The health threats in flood-hit areas were enormous as the victims, especially women and children, were at an increased risk of diseases such as diarrhoea, cholera, malaria, dengue fever, acute respiratory infections and typhoid. Cases of these diseases have already been reported in flood-affected areas.
Health experts made a passionate appeal to the government and NGOs to send medical equipment and medicines to flood-stricken areas "immediately", warning that water-borne diseases may kill more people than rains and floods.
According to official figures, 496 of the 1,399 killed so far in the floods were children. Some aid groups fear that they will be vulnerable to sickness after water levels start to recede.
COMMENTS
Comments are moderated and generally will be posted if they are on-topic and not abusive.
For more information, please see our Comments FAQ