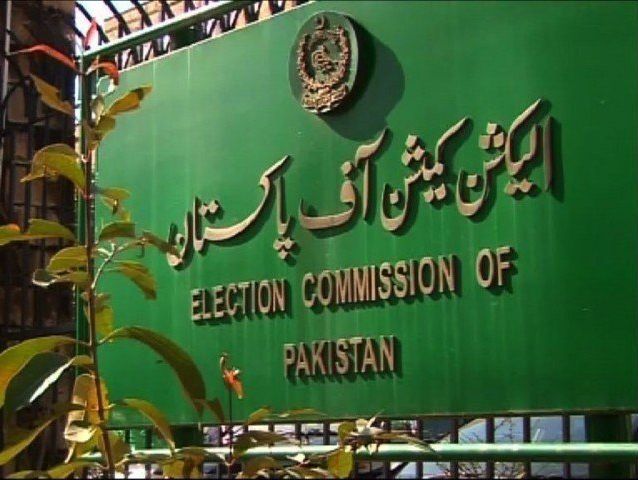 ---
KARACHI:
The Election Commission of Pakistan (ECP) has received 38 nomination papers for by-elections on three National Assembly seats in Karachi, including one submitted by Pakistan Tehreek-e-Insaf (PTI) Chairman and former prime minister Imran Khan.
According to details, ECP has started the process of receiving nomination papers for three vacant National Assembly seats NA-237 Malir, NA-239 Korangi and NA-246 Lyari. No candidate submitted a nomination form on the first day. The nomination form for PTI chairman has been obtained for NA-246 Lyari seat, but so far no forms have been submitted under his name in other constituencies.
A total of eight nomination forms have been taken for the Lyari NA seat, while 18 nomination forms were received for NA-237 Malir seat and 12 for NA-239 Korangi seat. The nomination papers have been submitted by members of various political parties as well as independent candidates.
According to the ECP schedule, nomination papers can be submitted till August 13. The provisional list of candidates will be released by ECP on August 14. The nomination papers will be scrutinised till August 17, and the last date for appeal against the decisions of the returning officers is August 20.
The decisions of the Appellate Tribunal will be made by August 25. Revised lists will be released on August 26. Candidates will be able to decide to withdraw their candidatures till August 27. Election symbols will be allotted on August 29 and polling will be held on September 25 for all the vacant NA seats.
Published in The Express Tribune, August 11th, 2022.
COMMENTS
Comments are moderated and generally will be posted if they are on-topic and not abusive.
For more information, please see our Comments FAQ