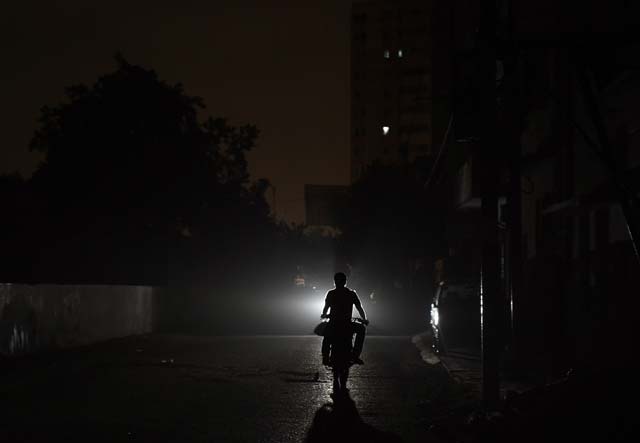 ---
KARACHI:
K-Electric (KE) will commence load-shedding for up to three hours in 'low loss areas' of Karachi from Thursday as the metropolis' sole power utility announced a revised power management plan in an effort to manage the ongoing power shortfall.
"As per the revised policy, 3 hours of loadshedding will be undertaken in low loss areas within KE's service territory," said a statement released by the power utility.
According to the K-Electric spokesperson, the revised plan would provide relief of one to two hours to areas which are already impacted by load-shedding.
"The revised load-shed schedule can be obtained via KE's website, KE Live app, and through the KE WhatsApp Self Service Portal. Consumers registered with KE's 8119 services which may be affected by this change are also being informed through SMS," the spokesperson said.
The utility expressed apologies for the inconvenience caused to its customers and vowed to continue to undertake "all possible measures" for its mitigation.
Read K-Electric mulling power outages for industries
Earlier this week, residents of the Federal Capital (FC) Area in Liaquatabad staged a peaceful protest and sit-in outside the K-Electric IBC office against an unannounced power outage. They demanded to at least end load-shedding during night hours.
The protestors said that despite paying their electricity bills, they were bearing unannounced load shedding of 12 to 14 hours in the FC Area.
The protestors went on to say that hours of unannounced power cuts at night have robbed people of their comfort and they could not sleep properly.
COMMENTS
Comments are moderated and generally will be posted if they are on-topic and not abusive.
For more information, please see our Comments FAQ