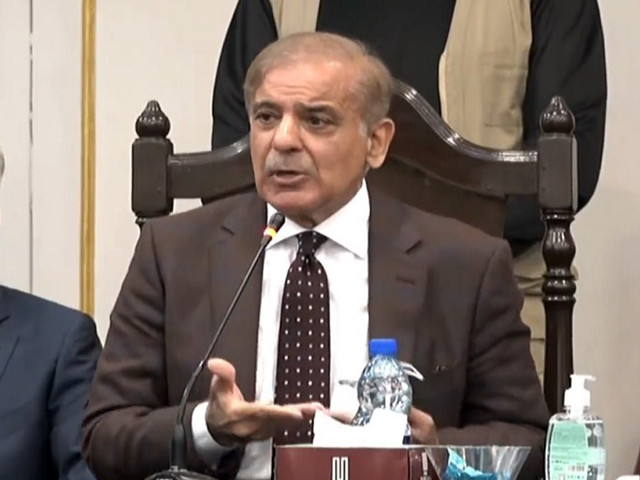 ---
ISLAMABAD:
A special committee of the Pakistan Muslim League-Nawaz (PML-N) for consultations with the allies on the incoming federal cabinet submitted its report to Prime Minister Shehbaz Sharif on Thursday after holding extensive talks with all the coalition partners, sources said.
The committee comprised senior PML-N leaders Ayaz Sadiq, Rana Sanaullah and Khawaja Saad Rafique. Following the submission of the report, it was expected that the cabinet would be formed in phases with the swearing-in of the first phase of ministers on Friday (today) or Saturday (tomorrow).
The sources said that 13 ministers would be taken from the PML-N, 10 from the Pakistan Peoples Party (PPP) and three from the Jamiat Ulema-e-Islam-Fazl (JUI-F). The National Assembly speakership would be given to the PPP, while the JUI-F would take the post of deputy speaker, they added.
Besides, the Muttahida Qaumi Movement-Pakistan (MQM-P), the Balochistan Awam Party (BAP) and other allies, including independent members, would also be given representation.
Also read: PM Shehbaz calls urgent meeting with leading economists
Shahzain Bugti and Mohsin Dawar were also expected to join the ranks of ministers.
Portfolios of the ministers had also been agreed, according to the sources. They said that Prime Minister Shahbaz had taken PPP Chairman Bilawal Bhutto Zardari and Co-chairman Asif Zardari into confidence on the committee's report.
Bilawal and Zardari called on Prime Minister Shehbaz on Thursday and congratulated him on assuming the premiership, according to an official handout. Shehbaz thanked the PPP leaders for their cooperation in forming the current coalition government.
On the occasion, Shehbaz prayed to Allah to enable the incumbent government to overcome the prevailing challenges. The prime minister said that his government's priority was to strive for Pakistan's uplift through consultation and mutual cooperation.
(WITH INPUT FROM APP)
COMMENTS
Comments are moderated and generally will be posted if they are on-topic and not abusive.
For more information, please see our Comments FAQ