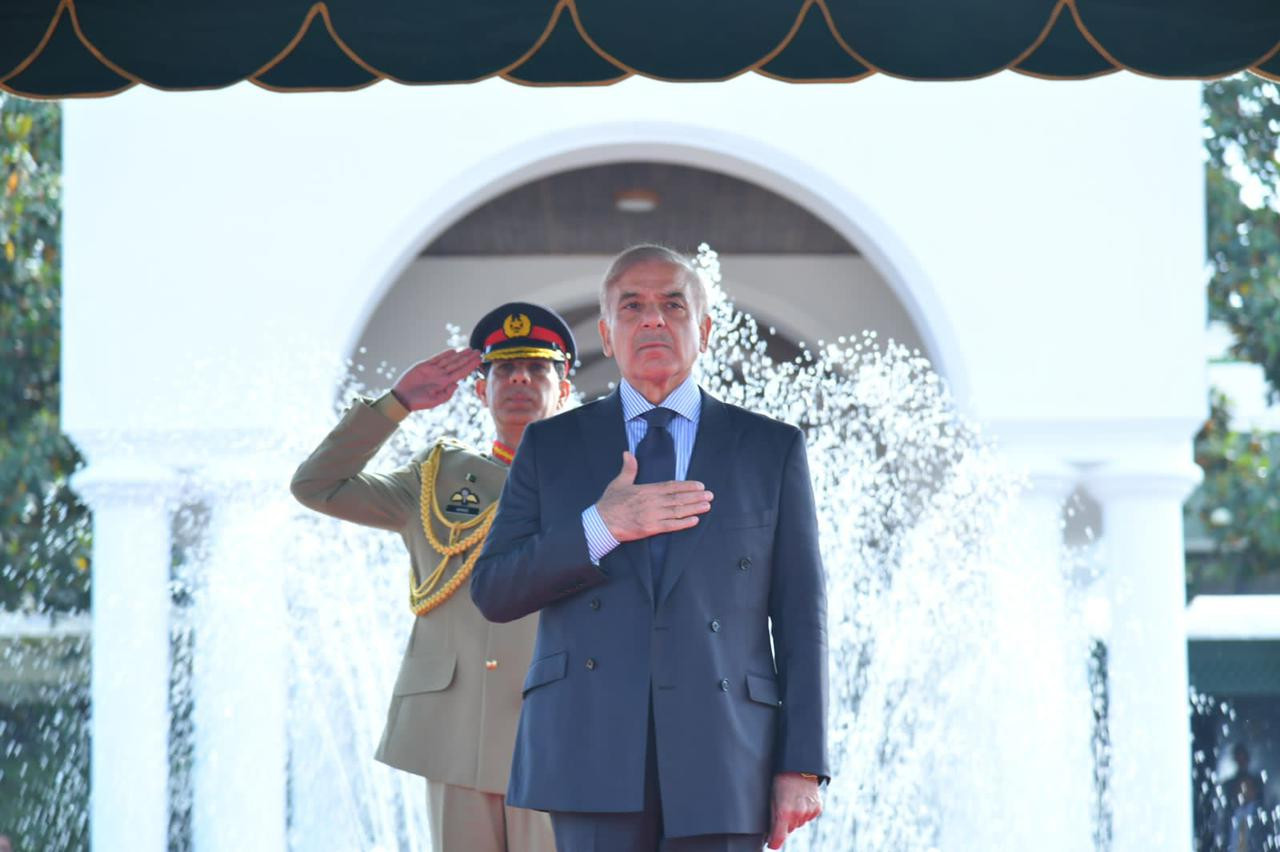 ---
ISLAMABAD:
Prime Minister Shehbaz Sharif has called an urgent meeting on Tuesday with leading economists, to discuss in detail the current dire economic situation facing the country.
The premier has called upon economists to aid in important decisions relating to economic and financial measures.
PM Shehbaz will be briefed on the existing fiscal situation of the country and be informed about the deficit and the current account.
Six-day work week
Soon after taking charge of the Prime Minister Office, PM Shehbaz announced a six-day work week for government offices. The offices would no longer have two days off.
Read President goes on sick leave ahead of Shehbaz's oath
PM Shehbaz Sharif today reached the prime minister's office at 8am, ahead of official office hours, and announced a change in the working hours of government offices. The offices are now to start their day at 8am instead of 10am.
The premier issued orders for the implementation of his announcements made in the National Assembly yesterday, especially public relief programmes.
Moreover, PM Shehbaz issued strict directives to monitor shops during Ramazan, to ensure the supply of quality and affordable goods. "Will not tolerate negligence," the premier stated.
An order was also issued for immediate implementation for 10% increase in pension and raising minimum wage to Rs25,000.
During his introduction to the staff at the prime minister's office, Shehbaz Sharif asked them to "brace yourselves to serve the people; will not anymore time in doing so".
The premier furthered that honesty, transparency, diligence and hard work were his government's guiding principles.
Shehbaz Sharif was elected as the 23rd prime minister of Pakistan, marking his return to power as premier, a pinnacle of his relentless efforts against the former government.
The PML-N clinched the coveted post after 174 lawmakers voted in Shehbaz's favour as Pakistan Tehreek-i-Insaf MNAs boycotted the election.
Read more China firm on friendly ties with Pakistan
"Our focus is on providing as much relief as possible to all Pakistanis by tackling high inflation & kick-starting the stagnant economy. Together we will make Pakistan a great nation, Insha'Allah. Pakistan Zindabad," he stated.
In his maiden address as prime minister in the National Assembly, Shehbaz announced an increase in salaries, pensions and the minimum wage for labourers.
PM Shehbaz also said the PTI-led government left the country's economy in tatters with the current account deficit and other economic indicators "worsening".
COMMENTS
Comments are moderated and generally will be posted if they are on-topic and not abusive.
For more information, please see our Comments FAQ