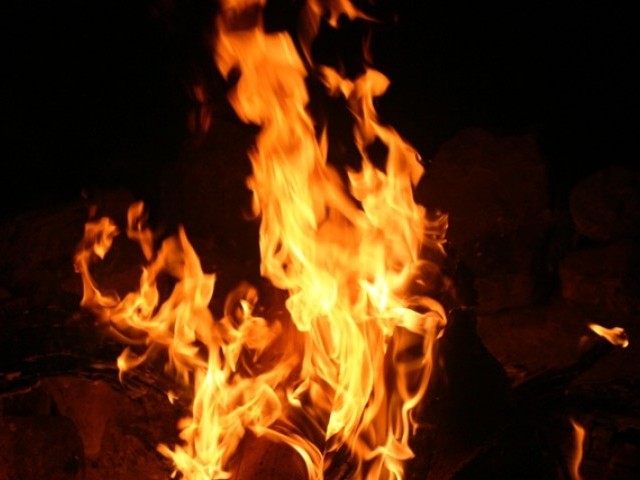 ---
ISLAMABAD:
A man, who is said to be a drug addict, set on fire his wife's dowry in the Bobri area within the limits of Bara Kahu Police Station after she opted for divorce through Khula.
The man also threatened and physically assaulted his parents. According to complainant Muhammad Farid Khan, a resident of Bobri tehsil, he had a land dispute with his son Muhammad Naveed.
A jirga had sorted out the property issue issues and a written agreement was reached between them in March. He said that his son Naveed also used to beat and mistreat his wife due to which she had filed for divorce and the court granted her Khula today.
He said that enraged over the court decision, Naveed set on fire household items and dowry jewellery of his wife.
Read Dowry: a trade in which the essence of marriage is lost
The complainant further told the police that his son posed a serious risk to the life and property of his family.
The complainant said that his son intimidated his parents and also slapped and beat them with sticks. Police have registered a case but have not yet arrested the accused.
Meanwhile Two unidentified assailants shot and killed a shopkeeper named Chaudhry Tahir in the limits of Lohi Bher police station late Friday night.
The culprits escaped after committing the crime, said the police, adding that the motive behind the killing has yet to be ascertained. The body was shifted to a nearby hospital.
Published in The Express Tribune, April 10th, 2022.
COMMENTS
Comments are moderated and generally will be posted if they are on-topic and not abusive.
For more information, please see our Comments FAQ