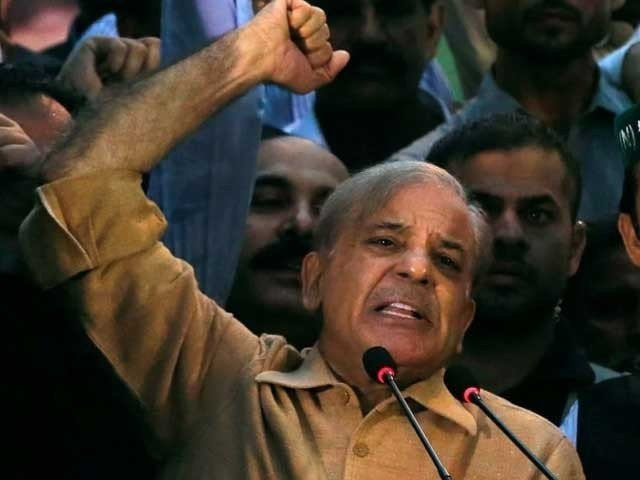 ---
ISLAMABAD:
Leader of the Opposition in the National Assembly Shehbaz Sharif on Tuesday lashed out at the Pakistan Tehreek-e-Insaf government over the discontinuation in gas supply by the Sui Northern Gas Pipelines Limited (SNGPL) to private industry and local production units, saying it would deepen the already terrible state of unemployment.
In a statement, he took a jibe at the government and said the people in new Pakistan were deprived of even basic facilities such as gas. "The poverty-stricken masses are facing difficulties due to this increasing inflation," he added.
"The PTI government has given the country nothing but inflation, poverty and unemployment over the three years of its tenure so much so that it seemed as if this government was exacting revenge on the people of Pakistan."
He claimed that everyone, including PTI's supporters and those who voted for the party, were now severely disappointed by the government's performance.
"The government is deliberately borrowing loan at 11.2 per cent interest rate when it is also available at 10 per cent, which is costing whopping amount of Rs700 million," Shehbaz said.
The opposition leader said people had taken to the streets in Gwadar against the government. "The State Bank of Pakistan (SBP) is no longer under Pakistan's government but under IMF's command," he said and added that the SBP was again raising the interest ratio.
'Govt indifferent to issues of farmers'
Meanwhile, PML-N leader's son Hamza Shahbaz also expressed concerns over the "fertilizer crisis" amidst the wheat cultivation season, saying the rulers were "intoxicated by power" and were acting nonchalant about the profound issues faced by the farmers.
Read PTI govt's 'anti-poor policies' giving rise to public outrage: Shehbaz
"They [the government] is barely capable of seeing and addressing the issues of farmers," he added.
He said farmers were being humiliated by forcing them to stand and wait in long queues to buy a single bag of fertilizer.
Without naming anyone in particular, he claimed that it was a well-known fact that a certain mafia was behind the sudden disappearance of fertilisers from the market ahead of the crucial wheat cultivation season.
On Monday, the Federal Investigation Agency (FIA) submitted the challan against PML-N president Shehbaz Sharif and son Hamza Shehbaz to a special court for their alleged involvement in laundering an amount of Rs16 billion in the sugar scam case.
"The investigation team has detected 28 benami accounts of the Shehbaz family through which money laundering of Rs16.3bn was committed during 2008-18. The FIA examined the money trail of 17,000 credit transactions," according to an FIA report.
However, responding to the development, PML-N alleged that it was only a "fresh witch-hunt against Mr Sharif through FIA", adding an attempt to imprison the opposition leader on "fictitious charges".
COMMENTS
Comments are moderated and generally will be posted if they are on-topic and not abusive.
For more information, please see our Comments FAQ