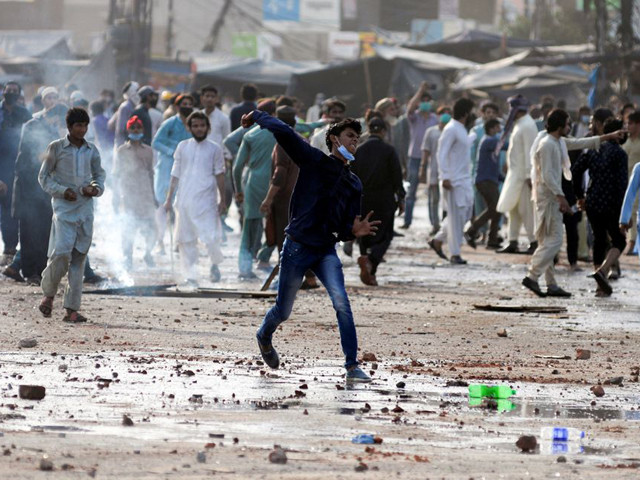 ---
LAHORE:
An Anti-Terrorism Court (ATC) on Monday granted post-arrest bails to around 30 workers of Tehreek-e-Labaik Pakistan (TLP) allegedly involved in creating a law and order situation, damaging public properties and inciting people against the government.
The petitioner claimed that following the government's agreement with Tehreek-eLabaik Pakistan to release the TLP leaders and workers, the law officers had been opposing the bails.
The TLP leaders and workers had taken to the streets against the government's action of keeping their leader Saad Hussain Rizvi in alleged illegal detention and ignoring the court's orders of his release.
The petitioner's counsels told the court that the TLP leaders and workers had been illegally detained by utilising state power although they had nothing to do with the charges through which the FIRs had been registered against them.
COMMENTS
Comments are moderated and generally will be posted if they are on-topic and not abusive.
For more information, please see our Comments FAQ