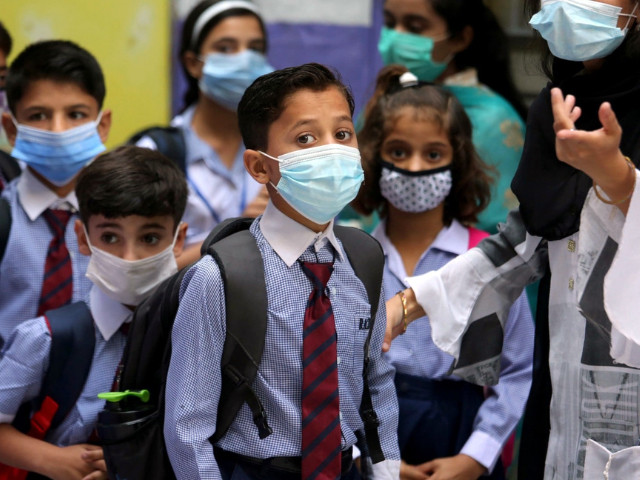 ---
RAWALPINDI:
Education authorities have decided to make 3,956 upgraded middle schools function across the provincial province including Rawalpindi from next November.
Sources said that teaching in all these schools will be carried out in these schools dubbed as "Insaf Afternoon Schools".
The sources said that school heads have been given formal permission to recruit daily wage teacher interns on a lump sum salary of Rs15,000 to Rs20,000 for five months.
The age limit for new teacher interns has been set at 20 to 50 years for male teachers and 20 to 55 years for female teachers. Candidates with a minimum education of intermediate will be hired for these schools.
Criteria have also been set for the recruitment of the new temporary teachers. Under the criteria, candidates will have 55 marks for having a matriculation certificate, 15 marks for an intermediate certificate, 15 marks for holding a graduation degree, 10 marks for a master's degree, 25 marks for BS (four-year) degree, and 5 marks for interview.
Read Of crumbling schools and ghost teachers
According to sources, school councils will recruit these teachers and locals will be given preference in the recruitment.
In addition, each upgraded school will have a headmaster and two teachers. If the teachers of the respective school and nearby schools showed willing to teach in the second shift, they will be given the priority and they will be paid for this work separately apart from their salary.
According to sources, enrolment in these schools has also reached a peak while teachers' organisations have also welcomed the move to start afternoon classes.
Teacher leaders Muhammad Shafiq Bhalwalia and Basharat Iqbal said that the move would also increase the enrolment of male and female students in government schools and make education available up to middle schools close to home.
They said that the experiment will be successful in rural areas and at the same time, girls' literacy rate in rural areas will go up.
Published in The Express Tribune, October 23rd, 2021.
COMMENTS
Comments are moderated and generally will be posted if they are on-topic and not abusive.
For more information, please see our Comments FAQ