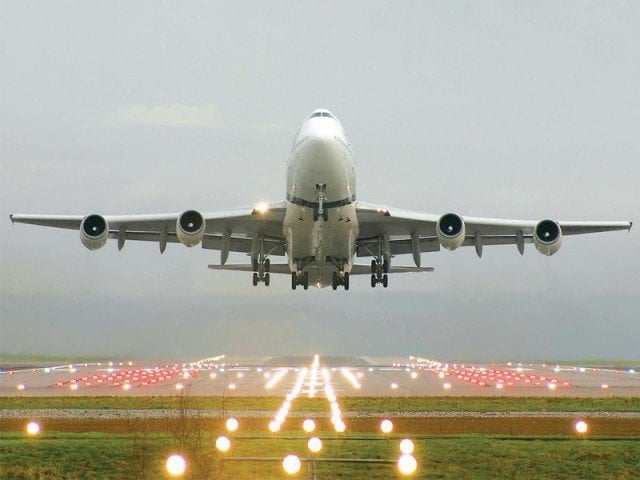 ---
ISLAMABAD:
The national carrier, Pakistan International Airline (PIA), will now operate two weekly flight to Kuwait.
PIA had been banned from operating to Kuwait in May 2021, as a measure to mitigate the spread of the coronavirus pandemic, even though the Kuwaiti carriers continued to serve Pakistan.
On October 1, the Civil Aviation Authority (CAA) reduced the number of flights of the two Kuwaiti airlines to Pakistan after the Gulf state granted permission to PIA to resume flights operations to the country.
The matter was first raised by PIA at the diplomatic level but permission was not granted.
However, under pressure from the Pakistani government and civil aviation, the national airline was allowed to resume its operations.
Read Kuwait lifts visa ban for Pakistanis after decade-long suspension
PIA CEO Air Marshal (retd) Arshad Malik extended special thanks to the minister of aviation, secretary aviation and civil aviation officials.
He said that the special efforts of the foreign ministry, Pakistan's ambassador to Kuwait and Kuwait's ambassador to Pakistan helped resume the flights between the two countries.
"PIA will wholeheartedly support and serve Pakistanis," he added.
Earlier, a CAA spokesperson said that not allowing PIA to conduct air operations was a violation of the air services agreement between the two states.
COMMENTS (1)
Comments are moderated and generally will be posted if they are on-topic and not abusive.
For more information, please see our Comments FAQ