 ---
LAHORE:
Pakistani and Indian forces on Saturday exchanged sweets at the Wagah Border on the occasion of Pakistan's 75th Independence Day.
The goodwill gesture was made by officials from the Punjab Rangers and India's Border Security Force (BSF).
It is a tradition for Indian and Pakistani soldiers to exchange sweets on days of national importance for the two countries and on the occasion of major festivals every year.
The practice is a confidence-building measure and an attempt to establish peace between the nuclear-armed neighbours.
The eastern border between Pakistan and India had been closed due to Covid-19, while relations had also been strained between the two countries since the revocation of Indian Illegally Occupied Jammu and Kashmir's (IIOJK) special status by India. As a result, the tradition was put on hold for some time.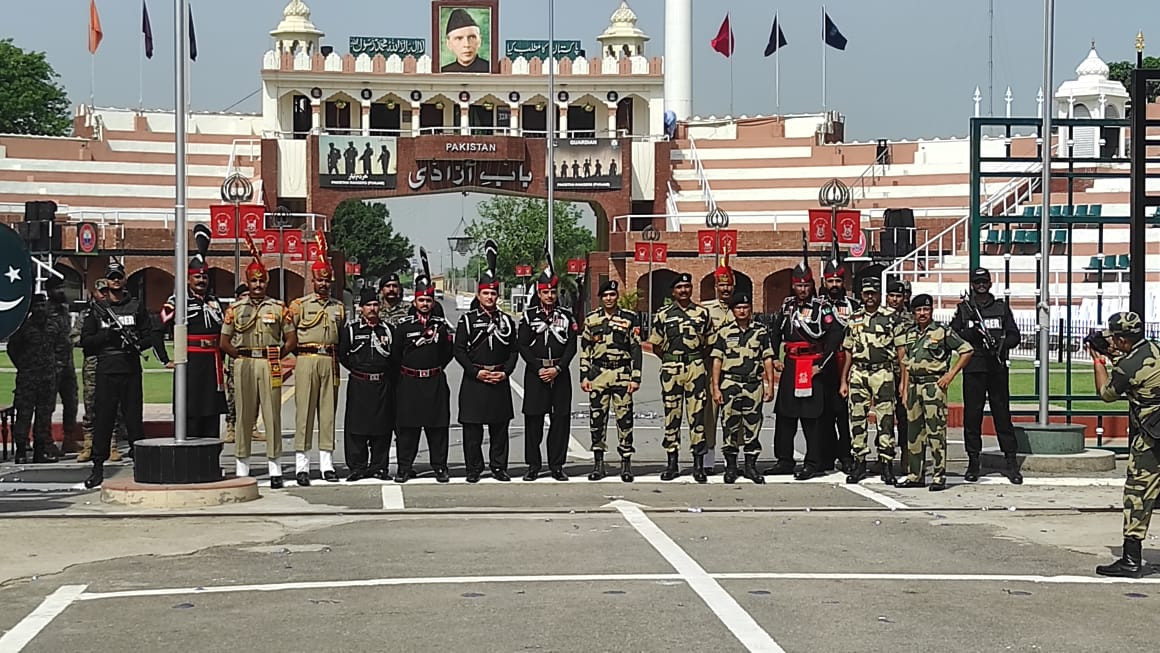 PHOTO: EXPRESS
However, today's ceremony witnessed the exchange of greetings by the two forces whereas the BSF officials congratulated Pakistan Rangers and wished them well.
Previously, sweets were exchanged between the two forces on the occasion of Eidul Azha.
On June 21, Pakistan allowed a limited number of spectators to come to witness its traditional Beating Retreat ceremony at the Attari-Wagah border.
The joint parade, which would amass tens and thousands of watchers every day, had been on a prolonged hiatus ever since the two countries closed their borders to curb the pandemic's spread.
The military practice however continued to take place separately on either sides of the border, even during the coronavirus-induced lockdowns, but remain closed to the public.
COMMENTS
Comments are moderated and generally will be posted if they are on-topic and not abusive.
For more information, please see our Comments FAQ