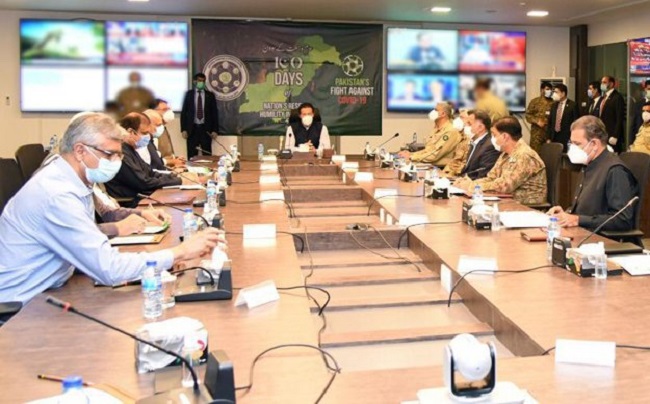 ---
KARACHI:
The Sindh health department requested the National Command and Operation Centre (NCOC) on Thursday to block the Computerized National Identity Cards (CNICs) of 36 persons, who fraudulently had their names registered in the list of inoculated citizens.
In the letter, a copy of which is available with The Express Tribune, the department has also referred to an FIR registered against a contractual employee, who facilitated the citizens in fraudulently lodging their details in the health department's database.
The 36 individuals who were identified during an investigation launched on August 10 over an FIR registered at the Aziz Bhatti Police Station, pertaining to the theft of coronavirus vaccines from the Sindh government's stock. The stolen vaccines were allegedly administered to scores of citizens in exchange of money.
According to the police interrogation report, a copy of which is available with The Express Tribune, suspect Muhammad Zeeshan, a male nurse, was appointed at the East District Health Office on a contract of 89 days in 2020 soon after the pandemic hit.
Read More: AJK elections acted as super spreader event for Covid: Umar
Another suspect, Sarmad, a vaccinator, provided doses of the Pfizer vaccines to Zeeshan, who gave them to Major (Retd) Amanullah Sultan, owner of M/s Sultan Madad Private Limited. Sarmad supplied the vaccines to Zeeshan for Rs7,500 per dose and the latter would then sell the doses to the retired major for Rs10,000 per jab. The retired major then charged citizens Rs15,000 to administer the doses to them in their homes.
According to the police, a total of 59 doses were administered in this manner and a sum of Rs590,000 was collected in exchange for the stolen vaccines.
As many as 36 citizens who asked the suspects to have their names fraudulently included in the health department's database allegedly after receiving the jabs were identified and the Sindh health department has sought strict action against them.
The retired major, his employee Muhammad Ali and Zeeshan were produced before a local court on July 29 and were then handed over to the police for 14-day physical remand. Further investigation of the matter is underway.
Published in The Express Tribune, August 13th, 2021.
COMMENTS
Comments are moderated and generally will be posted if they are on-topic and not abusive.
For more information, please see our Comments FAQ