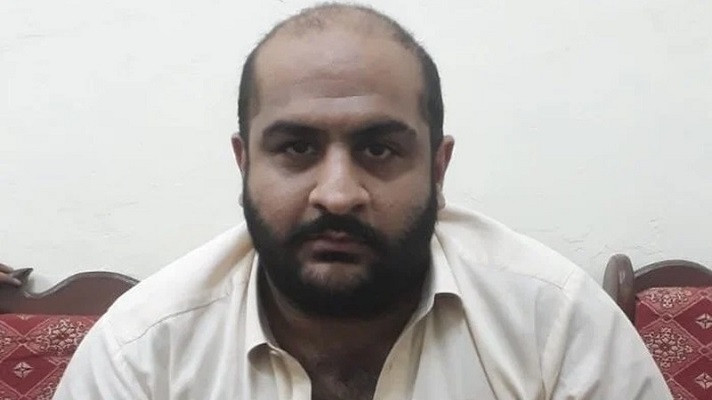 ---
ISLAMABAD:
A judicial magistrate on Friday extended the judicial remand of Usman Mirza in a case pertaining to torturing and blackmailing a couple in Sector E-11.
The accused, including Mirza, Ataur Rehman, Qayum Butt, Bilal Marawat, Muhib Bangash, Rehan Hussain and Farhan were produced before the court of judicial magistrate Waqar Gondal amid foolproof security arrangements.
The defence lawyer pleaded that no one was being allowed to meet his client in jail and he prayed the court to instruct the jail officials to let the accused meet his family. He said that the accused were not being provided medicine and clothes despite court orders.
The court questioned that whether the accused Butt was also involved in any other case. The lawyer said it was a conflict case that was settled now.
Read Mirza's accomplice attempts to distance himself from suspect
The court instructed the police to submit the case challan and report under Section 173 till the next date of hearing. The court asked the police to also present the accused on August 13 and 27 before the court. The accused have been sent to Adiala Jail until September 10
Earlier, Islamabad police conducted an identification parade of three suspects who had appeared in the video of the couple who was tortured and blackmailed by the Usman Mirza gang members.
Police held the identification parade of three suspects, including two who were filming the video and one more who was guarding the apartment's door. Sources told that the affected couple was called to Adiala Jail to identify the suspects, adding that the statement regarding the identification parade of the suspects was made part of the case challan.
Meanwhile, an accused in the case, Umar Bilal, approached the Islamabad High Court (IHC) for bail. Police registered a case with five people nominated in the first information report (FIR), his lawyer maintained, adding that the petitioner was not present on the spot. He was also not named in the FIR.
He maintained that the trial court had rejected the bail application on Wednesday, adding that the court is requested to issue orders to release him on bail.
Published in The Express Tribune, July 31st, 2021.
COMMENTS
Comments are moderated and generally will be posted if they are on-topic and not abusive.
For more information, please see our Comments FAQ