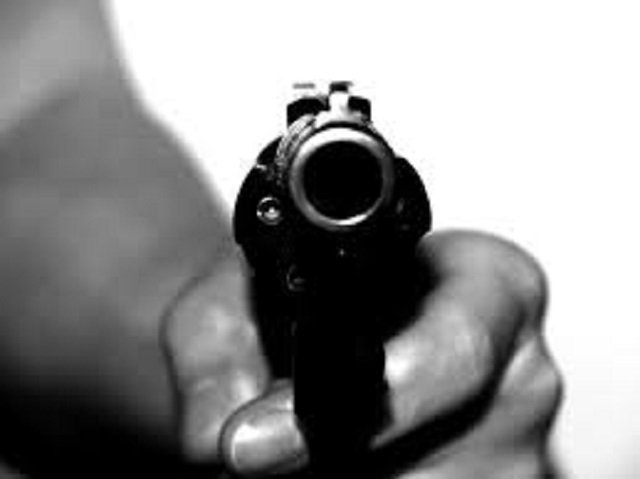 ---
KARACHI:
At least eight people, including a serving policeman and a retired one, were injured in separate firing incidents in the metropolis on Monday.
According to Kalri SHO Arshad Khan, two assailants donning pant shirt and face masks opened fire at people having breakfast at Al-Madina Hotel near
In this regard, SHO Kalri Arshad Khan said that the incident took place at Al-Madina Hotel near Lyari's Khadda Market, injuring Umair Kandhe, 19, and Zahid Hussain, 38. The injured were both shifted to Dr Ruth Pfau Civil Hospital with gunshot wounds to their chests.
While fleeing the site, the perpetrators were intercepted by a police officer deputed at a checkpoint within the limits of Baghdadi Police Station. However, the gunmen opened fire and shot the cop, Aziz Ali Murad, 47, in his leg. A pedestrian in the area was also injured by the suspects' fire as they fled. Murad and the passerby, Ayaz Khan, 39, were also shifted to Dr Ruth Pfau Civil Hospital.
The police said they found four 30-bore cartridges at the crime scene and have sent the evidence for ballistic testing.
Meanwhile, a retired police officer was shot and injured allegedly by robbers in the limits of Orangi Town Police Station. According to Inspector Muhammad Riaz, the retired police officer, Sharafat Ali, was headed to his father-in-law's house after drawing money from a private bank located in the limits of Pakistan Bazar Police Station, when he was cornered by snatchers. The armed robbers opened fire at Ali when he attempted to resist their mugging bid. The perpetrators managed to disarm Ali and fled with his pistol. The police have launched further investigation.
Read More: Youth dies, two injured in firing
Separately, a man was wounded by gunfire in the jurisdiction of Peerabad Police Station allegedly over personal enmity. The injured was shifted to Abbasi Shaheed Hospital, where he was identified as Fazal Qadir, 50.
According to SHO Jamal Leghari, the attack was motivated by personal enmity and Qadir has lodged a complaint against a nominated suspect. A case was registered and investigation was underway.
In yet another incident, a man was injured allegedly by robbers near National University in Shah Latif area. Mubashir Iqbal, 20, was shifted to Jinnah Postgraduate Medical Centre (JPMC).
Similarly, Muhammad Azam, 35, was wounded reportedly by robbers' fire in Landhi Area and brought to JPMC.
The police launched investigations into both robberies.
Published in The Express Tribune, July 27th, 2021.
COMMENTS
Comments are moderated and generally will be posted if they are on-topic and not abusive.
For more information, please see our Comments FAQ